SAP Offers Lip Service to Red Hat But Continues to Pay Microsoft for GNU/Linux, Thanks to SUSE
Dr. Roy Schestowitz

2011-09-16 16:58:59 UTC
Modified: 2011-09-16 16:58:59 UTC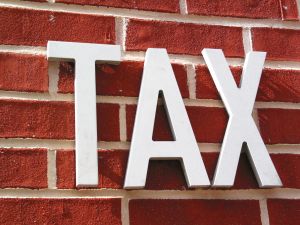 Summary: The role of SUSE, its "community", and a new case study of SLES "Linux tax" at SAP
"MICROSOFT Linux" (also known as SUSE, which is partly funded by Microsoft by the way) is one of the biggest problems GNU/Linux has got on the server side at the moment. It's mostly about SLES, as SLED is hardly relevant anymore. Microsoft basically takes part of the revenue made by putting SLES in the datacentre, which is exactly why Microsoft backs SUSE financially. It's about combating distributions that do not pay Microsoft a penny, notably Red Hat/CentOS and Debian GNU/Linux.
SUSE
organises an event for employees and volunteers
, hoping to attract the latter using the
"OpenSUSE" alter ego
. To quote the latter article: "At the openSUSE Conference, we talked to the makers of openSUSE about the new developments for SUSE and for the community distribution."
"Community" is code word for unpaid staff in this case. Microsoft is among those who profit from the work of this "community".
The more major news this week is the announcement from SAP that it will carry on paying Microsoft a tax for using GNU/Linux. There is even a
press release about it
and
this spin
says:
"Our partnerships with SAP and IBM have enabled thousands of customers to gain from the exciting benefits SUSE Linux has to offer, including decreased operating costs and improved performance," said Michael Miller, vice president of global marketing and alliances...
Shame on IBM for still allowing Microsoft to make money from GNU/Linux. Then again, IBM is not against software patents and it helped SUSE be acquired by Novell almost a decade ago. This whole thing is worth mentioning especially because only days earlier it was stressed that SAP supports Red Hat. When will SAP actually make Red Hat its platform of choice and stop choosing to pay Microsoft for something which is free? Some Microsoft allies like SAP actually
want
to do this. That's where SUSE comes in.
⬆