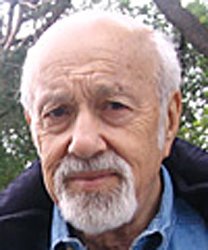 Summary: Martin Goetz speaks in favour of software patents again, but his arguments are full of holes
PEOPLE who came from Microsoft tend to defend Microsoft (this includes the leadership of Xamarin, whose COO seems to be the only top manager without Microsoft background). Businesses with many software patents (like IBM and Microsoft) tend to promote software patents in Europe. Marty of software patents fame or infamy (depending on whose side one is on) is still a top promoter of software patents. But why does he get so much attention from the press? He is clearly biased because he was the first man to get a patent on software.
"I have been involved in this software controversy for many years," he writes. "It began when I and my small software company, Applied Data Research, applied for a patent in 1965 for a Sorting System." Well, using other people's knowledge and work. But let's disregard for a moment the fact that anything he ever created built upon other code. He goes on to saying something which in no way contradicts the fact that software is mathematics and in fact reinforces this fact. For example: "Highly skilled personnel are employed in these companies and many have advanced computer science degrees, including PhDs. And because of their complexity, many programs are written using software engineering disciplines."
"But let's disregard for a moment the fact that anything he ever created built upon other code."Or mathematics? And equations? Seriously, scientific programming is all about formulating rules and applying them in code. Do we want a monopoly on rules that are immutable? "When these programs are inventions," he claims (whatever "invention" actually means), "patent protection is important to help protect these companies' investments." Utter nonsense. Those companies rely a great deal on using code and knowledge provided by others. How would a company cope financially if it had to 'license' each and every pertinent idea it codifies? That article just fails on so many levels and it often demonstrates the author's arrogance because he thinks that his own 'invention' (a sorting algorithm) is so much more sophisticated than the machine and coded framework he ran his program on. Well, the FFII's president asked us in IRC, "have you seen the article software is hardware?" He quoted this article, adding a ludicrous quote: "It is a fact that software and mental processes are interchangeable, thus mental processes are patentabe" (this is Aptly tagged #wrong). Calacanis, whom I once worked for in Netscape.com, says he never filed any patents. There are many like him who take pride in it too. Quoting the report:
Jason 'Mr. Startups' Calacanis may not do patents, but he has just done an episode of his weekly TV show where he brought in a seasoned patent attorney and a prolific inventor to take us through the latest developments on the US patent scene
Google too was never happy about software patents. It-reluctantly had to buy some for "defensive" purposes and now it also
indexes patent applications
. To quote the Against Monopoly Web site:
Google has had its own issues with patents. Like much of the rest of the software industry, it avoided filing for them for some years, but competitive patenting has taken over the industry in the drive to gain a monopolistic advantage or prevent others from doing so by establishing a patent pool to force cross licensing. By making it easier to challenge applications and even granted patents, putting them on line should make bad patents rarer. The problem of identifying and proving prior art remains.
A lot of work from 20+ years ago prelates the Web, so proving prior art is not always simple. We need to fill some gaps by online preservation and Google is trying to help. We already lost track of Cablegate, Gates' history of crimes (he was allegedly arrested at least twice), and 'old' Novell (some Comes vs. Microsoft material that we had reproduced before Microsoft buried it is proving to be very helpful). Some of it predates the World Wide Web.
â–ˆ