Amazon Regrets Software Patenting
Dr. Roy Schestowitz

2011-11-17 16:12:43 UTC
Modified: 2011-11-17 16:12:43 UTC
Rich men's club not all fine and dandy with software patents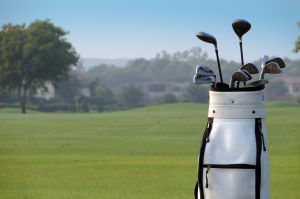 Summary: The man behind Amazon expresses his apparent dislike and seemingly strong antagonism towards software patents
IN PAST writings about Amazon we emphasised the fact that the company had become part of the software patents epidemic not just in the United States but in Canada and Europe as well. Companies of that scale tend to favour patents in general because patents are a form of protectionism to those already in a position of power.

Interestingly enough, based on this new post that cites an article, Amazon might have just done something right by issuing an unofficial statement against software patents. To quote the company's chief:


The Wired story included several other interesting details. Bezos isn't a fan of patents, for instance, despite the fact he has personally applied for patents in the past and Amazon is famous for its 1-Click shopping patent.

"For many years, I have thought that software patents should either be eliminated or dramatically shortened," Bezos said. "It's impossible to measure the toll they've had on the software industry, but on balance, it has been negative."

If he had to give up the 1-Click patent to make this happen, Bezos said he would.
This is certainly a step forward. Amazon has already agreed to pay Microsoft for unnamed software patents relating to GNU/Linux servers and Kindle (now based on Android), so will we ever see Amazon withdrawing from all that nonsense? Based on
this new summary from the OSI
, there is new activity relating to investigation of Microsoft's patent extortion. Swapnil Bhartiya
explains why Microsoft's claims over Android are "bogus"
and this would also apply to Android-based tablets from Amazon. The article says that "it turns out that Microsoft was playing bluff with Android players. Their game was to threaten to sue and most companies would rather throw a bone at the dog than to enrage in a dirty dog fight. Microsoft continued to show the bones it was collecting. Since the deals were confidential now one ever got to know how 'concrete' are Microsoft's patent claims."
Well, now we know that Microsoft was bluffing, thanks mostly to B&N. MOSAID, Nokia, Microsoft, other patent trolls and Nortel-like purchases should be brought forth as more evidence that Microsoft is distorting the market using extortion tactics. Pamela Jones' good analysis [
1
,
2
] receievd a lot of links and it provides a good summary of the case against Microsoft's tactics. This is an antitrust matter which we'll deal with later on.
⬆