OpenSUSE: Poor Quality, Deficient Support, and Microsoft Dependence
Dr. Roy Schestowitz

2011-12-13 02:05:27 UTC
Modified: 2011-12-13 02:05:27 UTC
[written in 05/12/2011]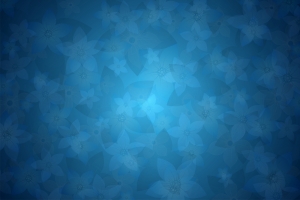 Summary: A week old summary of SUSE news and why OpenSUSE support is insufficient
WITH further posts about OpenSUSE [1, 2, 3] and even some additional reviews we are seeing reversals in assessment. But the key point remains that SUSE provides nothing that cannot be found in other distributions (or comparable tools).
Among
some reviews
we also find evidence that things are
getting worse
as we argued before. "Even Worse" is the
title of the review from Dedimedo
, who probably produces some of the most detailed GNU/Linux reviews and articles out there. It is an underrated site in general.
"For that reason, Debian and LTS releases of Ubuntu are still well ahead."The world of SUSE intends to swap some people in the board, but the core of the project is still run by people who are paid by SUSE, which is in turn dependent on Microsoft and therefore cannot be trusted, never mind the nature of the anticompetitive patent deal.

Over the past few years we have seen the SUSE project transitioning into a short span of times, with a broadened lifecycle or release cycle that nevertheless left product support too short for practicality. For that reason, Debian and LTS releases of Ubuntu are still well ahead. Like Fedora, SUSE is not useful in the face of Novell's security issues, which are abundant when it comes to proprietary software for Windows. There is a lot of Novell software for Microsoft Windows, such as this new example.

When software gets maintained over the short run, it is not surprising that it has rough edges even in the eyes of its makers and given that OpenSUSE 11.3 is a month away from dying, it is no wonder that SUSE can no longer be viewed as a leading option among distributions. There are those who use a long-supported version of KDE that could in theory breathe life into very old distributions. "As KDE3 is again part of the official openSUSE 12.1 repositories," says one post, "I took the chance to create an installable livecd. Besides a preconfigured KDE3 desktop, it contains additional software like Mozilla Firefox, Thunderbird and LibreOffice."

The problem is, not so long from now there will be no more updates in the repository. The bottom line is, support for OpenSUSE is lacking (too short), the quality is low (even SUSE people complain), and there is the deal with Microsoft that gives little or no reason to approach SUSE. ⬆