The Age of Speaking Out Against the Patent System
Dr. Roy Schestowitz

2011-12-13 02:25:13 UTC
Modified: 2011-12-13 02:25:13 UTC
[written in 05/12/2011]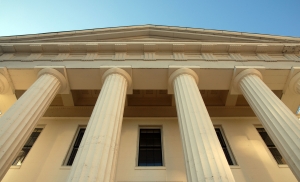 Summary: A few more examples of notable figures that grew tired of the patent system as it stands, especially in the United States
EARLY in the month Russia Today interviewed Richard Stallman. We saw some very good answers from Stallman, even to seemingly hostile questions.
One article which was written around the time of the interview
concentrated on Stallman's take on patents
. To quote: "Muktware: Do you think USA is becoming hostile to innovation and competition as the companies like Apple and Microsoft are gaming the system?
"RMS: I have to point out that innovation is not my highest value. Human rights are my highest values. So I don't to get into the dialogue that treats innovation as a primary goal.
"With software patents the US has become a dangerous place for software development, including innovative software development, because when a program is innovative, that means it has some new ideas in it. But it also has lots of well-known ideas in it. A large program combines thousands of ideas. So if you have some new ideas and you want to use them, in order to use them you have to combine them with a lot of other ideas that are well-known. And if you are not allowed to do that because those other ideas are patented, you can't use your new idea."
Stallman might be described as eccentric by some, but what about business people like Mark Shuttleworth? Well, he too holds a similar opinion on the US patent system, as noted here before. One article which was
written about it says
that the whole patent system is a sham, according to Shuttleworth. And for those who cry foul and say that patents are only disliked by 'freeriders', let us remember who Shuttleworth is:
Mark Shuttleworth is probably best known for three things. Selling the certificate authority Thawte Consulting to VeriSign for about $575 million in 1999; using some of that money to become the second self-funded space tourist; and using some more of it to found and sustain the Ubuntu version of GNU/Linux.
So here we have a rich businessman detesting patent. Even Bezos
recently attested to a similar experience
. The trend is telling.
⬆