Automating Bad Ideas
Dr. Roy Schestowitz

2012-01-25 14:52:38 UTC
Modified: 2012-01-25 14:52:38 UTC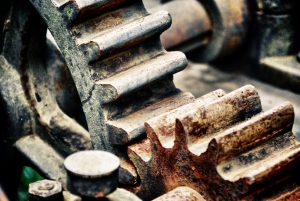 Summary: How a process which produces monopolies or fear is being streamlined to potentially make the effects more severe
THE USPTO, a farce for the masses, has signed a contract to have some software supplied. The goal there seems to be to increase efficiency, i.e. grant even more patents (poor patents) more rapidly. Here's to monopoly:
Science Applications International Corp. or SAIC (SAI) was granted a prime contract by the U.S. Patent and Trademark Office or USPTO to provide software development integration and testing services in support of the USPTO's Automated Information Systems. The multiple award, indefinite-delivery/indefinite-quantity or IDIQ contract has a one year base period of performance, four one-year options, and a total ceiling value of $525 million for all awardees, if all options are exercised. Work would be performed mainly in the National Capital Region or NCR.
Meanwhile, yet another automation system is presented which
claims to be capable of finding FOSS inside a body of code or files
, further helping the fear of FOSS along the lines of
Black Duck
and
Protecode
. To quote:
SourceSquare is graphically creative with a range of colors highlighting the various files on your system. It generates a direct line notation of where the Open Source files exist, and even more important, how much Open Source is on your system. The treemap visualization allows users to get a more detailed outline of all their files, with and without Open Source coding.
Whether it will be used to help FOSS or harm it remains to be seen, but it is Open Source and uses Java. We saw what
OpenLogic
was doing about it, usually just scaring users. Companies with Microsoft roots tend to do this.
⬆