Microsoft is Still a Hugely Expensive Security Joke
Dr. Roy Schestowitz

2012-02-14 09:47:41 UTC
Modified: 2012-02-14 09:47:41 UTC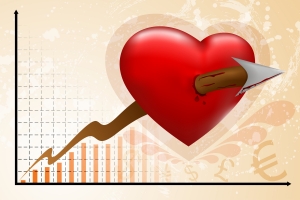 Summary: Microsoft negligence causes great damages and even Microsoft itself is unable to keep its sites from being cracked
THE consequences of relying on Microsoft are quite severe. There is no assurance of security and no liability either. It is occasionally being claimed that when choosing propriety software one can hold the vendor accountable, but here we have a situation where Free/open source software, which is essentially decentralised, offering just as much peace of mind if not more (because more people inspect the code).
A reader drew our attention last week to
this article
which shows Windows Trojans in action. To quote:
The malware, known as the "DNSChanger Trojan," quietly alters the host computer's Internet settings to hijack search results and to block victims from visiting security sites that might help scrub the infections. DNSChanger frequently was bundled with other types of malware, meaning that systems infected with the Trojan often also host other, more nefarious digital parasites.

In early November, authorities in Estonia arrested six men suspected of using the Trojan to control more than four million computers in over 100 countries — including an estimated 500,000 in the United States. Investigators timed the arrests with a coordinated attack on the malware's infrastructure. The two-pronged attack was intended to prevent miscreants from continuing to control the network of hacked PCs, and to give Internet service providers an opportunity to alert customers with infected machines.
The cost of this must be high and damages from Windows insecurities might be
totalling over a trillion dollars by some estimates
. Until or unless systems rid themselves of Microsoft it is likely that things will stay as gloomy. Lo and behold -- a
link sent to us last night by a reader
shows that even Microsoft is unable to guard its territory. "Microsoft's India store hacked," says the headline (they mean "cracked") and "usernames & passwords [are] stolen" (this is self-explanatory really).
"The cost of this must be high and damages from Windows insecurities might be totalling over a trillion dollars by some estimates.""Hackers," it says in reference to crackers, "allegedly belonging to a Chinese group called Evil Shadow Team, struck at www.microsoftstore.co.in on Sunday night, stealing login ids and passwords of people who had used the website for shopping Microsoft products.

"While it is troublesome that hackers were able to breach security at a website owned by one of the biggest IT companies in the world, it is more alarming that user details - login ids and passwords - were reportedly stored in plain text file, without any encryption." This is yet another example of Microsoft negligence [1, 2, 3, 4, 5]. ⬆