Symantec a Patent Aggressor
Dr. Roy Schestowitz

2012-02-20 15:29:20 UTC
Modified: 2012-02-20 15:29:20 UTC
Fake/false promises of "security"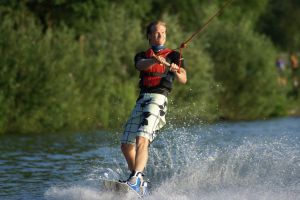 Summary: Bad behaviour from from the company that monetises fear and terror, often at the expense of FOSS
Scam and charlatans house Symantec recently made some headlines in the Linux world because it was spreading FUD about Android. Based on this bit of news, Symantec is also becoming a patent aggressor right about now. As one article puts it:
Symantec this week filed patent-infringement lawsuits against competing backup and recovery software vendor Veeam, and unveiled details about a similar lawsuit filed in November against Acronis.

In its lawsuit against Veeam, Symantec alleged that company of infringing on patents related to the replication of data.

Symantec said Acronis infringed on patents related to disaster recovery and to backup and recovery in virtualized environments.
It is software patents. Symantec is ever more rogue. Avoid it whenever possible.
⬆