TechBytes Will Resume
Dr. Roy Schestowitz

2012-03-15 22:30:22 UTC
Modified: 2012-03-15 22:30:22 UTC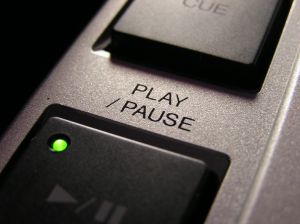 Summary: Quick update about the audio/video show of OpenBytes and Techrights
SOME people sometimes ask us (in IRC or in social networks) what has happened to TechBytes. Well, nothing has happened, it's just that Tim and I have not had much free and quiet time recently. This weekend I am going to Tim's house (I was there last month too, this weekend I become the godfather of his daughter) and I realise that background noise is a real barrier, so we might have to wait a few more weeks and see how to overcome this barrier. Young children don't help this and now that I'm engaged it might not get any easier.
Meanwhile, a show called
Crivins
, one with Gordon Sinclair (who used to be with
TechBytes
), is gaining steam and although
TechBytes
will definitely resume, the other day
I took part in their ninth episode
. Those who want to tune in are going to find even more Scottish accents there.
⬆