Irony: No LibreOffice in Important Version of OpenSUSE
Dr. Roy Schestowitz

2012-03-28 20:39:53 UTC
Modified: 2012-03-28 20:39:53 UTC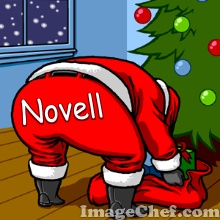 Summary: Despite Novell involvement in Go-OO (and later LibreOffice), the rolling release of OpenSUSE does not have it
OPENSUSE'S rolling release gets the latest KDE while the mainline release shows almost no signs of real progress. Greg K-H, who recently left SUSE, writes about the subject and notes that LibreOffice cannot be included:
From there the report states that Linux kernel 3.3 is in Tumbleweed and Greg K-H said it seems to be working well. Also in Tumbleweed is KDE 4.8, which was released by the KDE project on January 25. Because of the KDE 4.8 update, Greg K-H explained that LibreOffice had to be dropped because it won't build with current packages in Tumbleweed or Factory. A bug report has been filed and hopefully will be addressed soon.
It seems as though Greg cares about SUSE even after leaving the company. Since a lot of the community jumped ship there is not much that can be done.
â–ˆ