French National Assembly Views Unitary Patent as Illegal
Dr. Roy Schestowitz

2012-12-04 10:36:57 UTC
Modified: 2012-12-04 10:36:57 UTC
Winter in France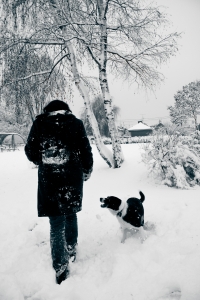 Summary: Another nation shows discrepancies which can help stop patent 'globalisation'; more than just software developers affected
Not just activists against software patents in Europe hate the Unitary Patent. "Stop the EU Unitary Patent!" says the headline of this page with the subheadline "New EU Patent Court in conflict with public interest". Here is what it says:
Munich/ Brussels, 26 November 2012. On 14 November the Council of European Union presented a new Draft Agreement on a Unified Patent Court. This agreement is part of a legal package to establish an EU Unitary Patent which aims to accelerate the granting of patents within the EU. The European Parliament is supposed to adopt this draft until 10th of December 2012. The international coalition of No Patents on Seeds! is raising the alarm about the consequences of the planned new EU Unified Patent Court for three reasons: the decisions of the new court will escape the control of European Court of Justice; high costs for legal procedures are likely to prevent non-profit organisations from running legal oppositions in front of the new court; meaningful national limitations of the effects of patents will be prohibited. "A broad public discussion should be expected in the light of the new proposal. Instead enormous pressure is being put on the European Parliament to adopt this Unified Patent Court in a fast track procedure. We are very much concerned that this agreement will only serve those who have an economic interest in patents while ignoring the general public. No Patents on Seeds demands that the Draft Agreement be rejected. " The new proposal came about because the UK government rejected a compromise that had already been agreed amongst Council, Commission and Parliament. In a meeting of Member States on 18 October 2012, the UK delegation explained their strategy. According to the protocol that was brought to the attention of No Patents on Seeds!, the UK Government explained that stakeholders with economic interests from the UK as well as Business Europe wanted to avoid involving the ECJ in the interpretation of European patent law in any case. (unofficial translation from the protocol in German.)
It is becoming clear that not only programmers should get involved. Gérald Sédrati-Dinet, the author from the Unitary Patent site and "Volunteer Activist Neurone against Software Patents" by his own description, says in Twitter that the "FR national assembly sees #UnitaryPatent is illegal, just makes patent microcosm swell, but nevertheless push for it..."
I cannot read French, so I cannot verify from
this link
. Can anyone help?
Italy and Spain (and to a lesser degree the UK) also opposed it [
1
,
2
,
3
], so they
got blackmailed
. This is undemocratic.
⬆