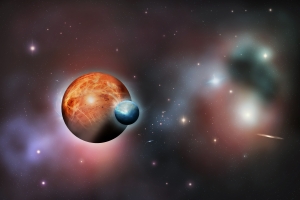 Summary: Apple continues to find that patent wars against Linux/Android are getting it nowhere
Apple's hype machine is losing its momentum as technically superior devices come out and outsell Apple's best-selling products. Those devices have Linux in them.
Apple
has been impeding development of some of the world's technically best phones
, the Galaxy S series. "Apple and Samsung," writes Pamela Jones, "at the judge's request, have filed their joint status report [PDF] on the theme of whether the judge should stay Apple v. Samsung II until after the appeals court rules on Apple's appeal of Apple v. Samsung I. It's a joint report, filed together, but they agree on nothing. Samsung says they should wait; Apple says they shouldn't. Apple says that the two cases are distinct, with Apple II involving none of the same patents and "virtually none" of the same Samsung products."
I happen to know some Apple fans who turned into Galaxy S fans. I met one of them yesterday. Even some prominent Apple people, such as Woz and Guy Kawasaki, seem to be walking away from the "i" hype.
Apple may be
under some patent attacks
, but the scale of the attacks which come from Apple is much greater. Samsung, responding to Apple's aggression,
tried to block Apple in Japan
:
Samsung Electronics Co. (005930) failed in a bid to block sales of Apple Inc. (AAPL) iPads and iPhones in Japan, the latest step in a global patent spat between the world's two largest smartphone makers.

The Tokyo District Court rejected the request as Samsung hadn't negotiated "sincerely" with Apple over licensing data- sending patents, Judge Ichiro Otaka said in a ruling today. The court also ruled that Samsung doesn't have the right to seek damages from Apple.
According to another
recent report
, "touchscreen gesture patents that Apple has accused Samsung of infringing on are not eligible to be patented in the first place, according to Samsung's Australian barrister Richard Cobden."
This case or set of cases between Apple and Samsung may help determine how quickly Android grows. In a new paper from Lemley
et al
.
it is being claimed that trial length in patent cases has no effect on the outcome
, which may be good news for several defendants in Linux-related cases. Here are some more findings:
We conduct a comprehensive study of all patent trials over the past eleven years. We find that juries are more favorable to patentees than judges, that (to our surprise) the length of a trial has no effect on its outcome, and that there are surprisingly modest differences between patentee win rates in favored jurisdictions like Delaware and the Eastern District of Texas.
Apple is desperate to carry on with this battle that Steve Jobs advocated for whereas the current CEO, based on reports, actually opposed. It has been a long time since Apple started this clueless patent war and Apple is barely getting anywhere with it. Apple is just getting distracted and it slows down. The US press, CBS for example, keeps posing Apple propaganda in the form of biased, flawwd statistics. The authors, some of whom used to serve the Microsoft press, fail to stall Linux growth. The latest of the Galaxy S series, the S4, is to be officially announced this week.
⬆