The Rise of Sites and Comments Censorship
Dr. Roy Schestowitz

2013-08-26 20:00:08 UTC
Modified: 2013-08-26 20:00:08 UTC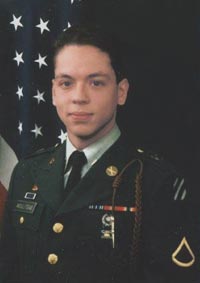 Markos Moulitsas Zúniga, censorship officer at Daily Kos
Summary: Not only governments but also those who pretend to be against governments' abuse of power are engaged in censorship
The Web is becoming hostile to free speech and not only governments [1] are to blame. Some feeble-minded people call posters whom they don't agree with trolls and then delete their words while insisting that they support free speech [2,3]. Freedom and censorship cannot co-exist. The latter example, Daily Kos, deleted many accounts of someone who hangs out in our IRC channels because he vigorously opposed war crimes and wanted Bush arrested. Even in a 'leftist' site like Daily Kos this is apparently not allowed. Comments oughtn't be there to worship or decorate one's own message (article's author), they should be there to present a diversity of views, including disagreement. Anything else would be a farce in disguise, like Linux 'Advocates' (if Dietrich does not agree, the comment gets deleted). Below are two new examples of this trend getting worse and worse, with restrictions increased and regulations tightening.
Techrights
never deleted any comments and it never will. Free speech is all about defending the speech of those whose views you may find objectionable and even untrue. Liberalism is allowing
others
whom we don't agree with voice their opinions (which we are then free to ridicule, not suppress). Those who don't want to deal with opposing views are not -- irrespective of what they say -- anti-censorship, they are hypocrites at best.
⬆
Related/contextual items from the news
:




A website with the aim of addressing flaws in Finland's secretive child porn filter has ending up on the same list. The Finnish Supreme Court has ruled that censoring the website is justified as it lists domain names of sites that are currently blocked. While the site itself doesn't host or link to illegal content, the court argues that society's obligation 'to protect the children' trumps freedom of speech in this case.





The days of anonymous commenting on The Huffington Post are numbered. Founder Arianna Huffington said in a question-and-answer session with reporters in Boston Wednesday that the online news site plans to require users to comment on stories under their real names, beginning next month.





Also, before we get into the rules, I saw Bob Johnson's diary about the problems with the new instant posting. When we first added the waiting period, the idea was to weed out ideological trolls. When we eliminated that waiting period, our fear was that we'd be swamped with conservatives or third-party trolls. Instead, we've been hit hard with commercial spam. Who knew commercial spammers were being weeded out with a one-day waiting period?