Report: Microsoft's Vista 8 at Less Than 3% Market Share in Rising China, Which Apparently Builds on Linux
Dr. Roy Schestowitz

2014-02-14 15:58:19 UTC
Modified: 2014-02-14 15:58:19 UTC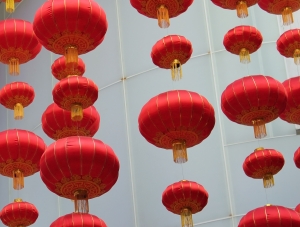 Summary: Figures from China help confirm the trend of migration to Free software amid expiry of Windows XP
CHINA is going to become the world's most powerful economy in just a few years. Amid those charade of scientific advancement [1] that recently came to an end [2] this Chinese superpower also announced that it was developing its very own mobile Linux distribution, namely COS, which can threaten Android domination in the same way that Baidu threatens Google in China. In the Western press, which is operated by censors and spies, it is common to see China hypocritically portrayed as a bunch of human rights violators with censorship and surveillance. The reality, however, is quite different. China is very Westernised. It recently decided to ban smoking in public places [3] (not that one can truly escape the smoke of manufacturing in some cities) but not some forms of GMO [4]. A lot of opportunists exploit weak worker and environmental protections to made billions of dollars on the back of hard-working (overworked) employees, some of whom are minors and pay for it with their health.
A news report
says that China's older GNU/Linux-based operating system is being neglected
, which should not be surprising because COS stole its thunder. Towards the end the article states this about
Vista 8
: "The Chinese government has already stated its discontent with Windows 8, which comes preinstalled on almost all new PCs. It says an upgrade to Windows 8 would cause a substantial increase in costs both for the OS and relevant software. Windows 8 accounts for less than three percent of the Chinese market."
Given the increasing usage of GNU/Linux in
both North Korea
and
South Korea
(where LG and Samsung are based) it seems safe to expect a gradual retreat from Microsoft's Windows, the
NSA'a Trojan horse for espionage
. China too must have realised that dependence on US software (even Android) is a risk to its autonomy. It's generally a good realisation and if the world's largest and most powerful economy will be built on GNU/Linux, then we have much to celebrate.
⬆
Related/contextual items from the news
:






Yutu's troubles began last month, just six weeks into its three-month mission. China's Chang'e-3 lander touched down on the moon on 14 December and released the Yutu rover about 7 hours later. Both machines successfully entered hibernation mode during their first lunar night. On the moon, night lasts for half of each Earthly month and plunges surface temperatures from daytime highs of about 90 °C to below -180 °C.





China aims to impose a nationwide ban on smoking in public places this year, as authorities move to stamp out a widespread practice that has taken a severe toll on citizens' health.

China, home to some 300 million smokers, is the world's largest consumer of tobacco, and smoking is a ubiquitous part of social life, particularly for men.





Even China, where American exports were recently rejected over fears of being tainted with GMO products, agreed last June to approve Intacta soybeans. Monsanto President and Chief Commercial Officer Brett Begemann said then that it marked "a significant milestone" for the company and "showcases the next wave of innovation that is poised to drive the decade of the soybean at Monsanto."