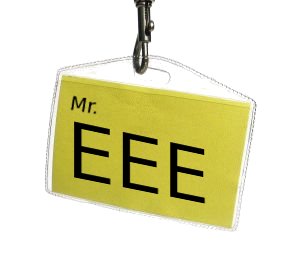 Embracing and extending, but not yet extinguishing
Summary: Codenomicon and Bluebox, two companies with strong Microsoft links, fill the media with negative articles about Android
played ball
for OOXML after
Microsoft had given him gifts
,
smears Android using a Microsoft buddy
, Codenomicon, the company
that
hyped
up
an OpenSSL bug, or as
this new article puts it
:
Codenomicon, which coined the term "Heartbleed" upon discovering the OpenSSL flaw, will name and shame app developers later this month when it publishes its findings on those that neglected robust security practices.
Codenomicon did not discover the bug (a man from Google did, but some give both credit); Codenomicon did the marketing, registered a domain, and spread the "Heartbleed" brand.
The
"Heartbleed" marketing is still floating in the media
, this time because of Venafi, keeping it in the media nearly 4 months later. What we basically have here is Codenomicon making a comeback, this time making derogatory claims about Android.
A reader of ours says that "it makes sense. I have trouble tracking all the names though. If one is cynical, pretty much 100% of the pro-Microsoft or anti-Linux (especially anti-FOSS) writings can be tracked to direct Microsoft influence. One wonders society can do with all the "former" employees, especially the managers."
Codenomicon's board is managed by a man from Microsoft, one of Microsoft's chief executives, for those who have not been keeping up.
Another company like this is Bluebox,
whose Microsoft connection we covered here before
. It is a Microsoft partner created and managed by a Microsoft guy. Now it has some dirt to throw on Android, too.
We
first saw that covered
by the FOSS-hostile
Dan
Goodin
(he still
only covers FOSS/Linux security issues
, ignoring any proprietary software issues) and then we saw this in the Bill Gates-funded
"The Guardian"
and
BBC
, which like to chastise only Google over things that Microsoft does (and worse). This is definitely
some
of the
earliest coverage
, maybe coordinated ahead of distribution, leading
other sites
to covering it,
only later on
, even though the issue was
already fixed
. Later on we saw a report saying that it
"Could Put Millions in Jeopardy"
(key word is "could") and
Microsoft-friendly sites joined in
, making a huge fuss about a bug that was patched very quickly.
"One need to keep track of who's who and where the money travels."While it is hard to show a conspiracy to smear Android, like Microsoft asking its former employees and affiliates who run Codenomicon and Bluebox to fill the media with negative coverage about Android bugs, we do need to consider such possibilities based on evidence that exists. It is clear who these companies are loyal to; it's no secret, just follow the money. Why don't they cover the loads of bugs in Windows or even the back doors, which are there by design?

The media too should be held accountable here, as we know that Microsoft bribes publishers like O'Reilly (we gave examples for years) and based on fresh complaints from the President of OSI [1], it is true that OSCON (O'Reilly's so-called 'open source' conference) has become more of a Microsoft-subsidised breeding ground for moles and misdirection (sponsored by Microsoft in exchange for stage time/room).

When living in a spin zone (not spin-free zone), where many of the messengers are funded by Microsoft, it would be unwise to take and accept everything at face value. One need to keep track of who's who and where the money travels. ⬆

Related/contextual items from the news:




At the annual OSCON (Open Source Convention) last week, those stuck in a worldview of open source from the previous decade would have suffered serious cognitive dissonance.

First, Microsoft was an anchor of the conference, with a full-scale display from Jean Paoli's subsidiary Microsoft Open Technologies. As I walked past I repeatedly heard people expressing shock that Microsoft was there at such scale. Wholehearted support for open source still largely stops at the boundaries of Microsoft's Azure cloud offering, but plenty of staff people with genuine open source credentials were showing their wares. Microsoft's journey is definitely progressing.