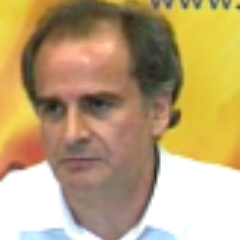 Summary: The story of Caspar Bowden retold in the media, noting that he lost his job after he had warned the abusive company about the NSA
Caspar Bowden recommends GNU/Linux. He wasn't always like that however. He worked for Microsoft, but right now he works hard explaining to people that Microsoft is a sham when it comes to privacy. He should know. He was the company's Chief Privacy Officer. He warned about Microsoft's NSA situation almost 4 years ago.
"Caspar Bowden recommends GNU/Linux."This new article, originally titled "Ex MS privacy head had warned of cloud spying, but lost his job", shows how the Microsoft cult treats people with morals. The article has been retitled "Former Microsoft privacy head had warned of cloud spying" (no explanation for the headline change) and there is another article like it, concurring with the former article and saying that he was fired. To quote this latter article:


In 2013, when Edward Snowden began leaking information about the massive surveillance program known as PRISM, much of the world was shocked.

But for dozens of high level Microsoft employees, the news may have been old hat.

According to Microsoft's then-Chief Privacy Advisor, Caspar Bowden, he warned dozens of colleagues in 2011, two full years before Snowden's National Security Agency disclosures became worldwide news. Specifically, he says, he told dozens of colleagues that increasingly gutted American privacy laws, thanks to the 2008 FISA Amendment Act, meant the NSA could conduct "unlimited surveillance" on cloud computing data sold to foreign countries.
So here we see someone who did care about privacy. What did Microsoft do about him? It fired him. It says a lot about Microsoft.
As we showed numerous times last year, Bill Gates
supports the NSA and disregards Edward Snowden
. It
has been like that since the nineties
at the very least. Unlike Richard Stallman, whose
interviews with us are being re-encoded right now
, Gates openly supports surveillance, bribes newspapers to fool the public about him (glorifying
tax exemption loopholes
), and based on one of our readers, "Wired continues shilling for Bill",
essentially whitewashing criminals with a new PR piece
.
It is sad that people who obey the law and wish to compel a company to obey the law lose their job, whereas the criminals become very affluent and seemingly admired by the journalists whom they bribe for it. In some ways, Caspar Bowden is like
John Kiriakou
, except he only lost his job rather than go to jail for nearly 3 years (for exposing illegal torture).
⬆