Putting news into reverse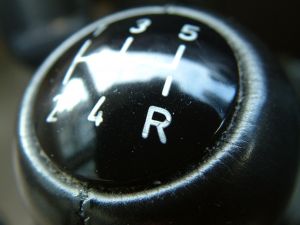 Summary: A massive failure by the press to cover the most basic news, which is Microsoft putting an end to a supposedly 'Open Source' effort
Microsoft has turned the media into somewhat of a joke. The technology 'news' sites that we can thus far see covering the shutdown of Microsoft's "Open Tech" proxy (we took a very comprehensive look) are simply misleading their readers on behalf of Microsoft. It's an insult to journalism. There is no scepticism, no fact-checking. It's what some people call industrial journalism and it's clear which industry is being served.
Here are some Microsoft "Open Tech" articles that we wrote here before:
"Open Tech" is not 'Open Source' but rather a mole whose goal is to derail 'Open Source' as we know it. It's about making 'Open Source' Microsoft-dependent, i.e. dependent on Windows, SQL Server, Office, and so on. "Open Tech" from Microsoft is better at anti-copyleft propaganda (or anti-Free software), as Microsoft's former manager who founded Black Duck hsd been doing for years (even a decade ago). Here is a reminder from Black Duck, whose anti-Free software press releases are
still being republished
(we saw this one last night, following
last week's media blitz
).
Black Duck
, which came from Microsoft,
began as an anti-GPL entity, by its very own admission
. Microsoft is just joining it a little later. It's a 'divide and rule' strategy.
To share with our readers some of the poor journalism, see
this article which called shutdown "absorption"
and see Microsoft's booster Jeffrey Schwartz from the Microsoft-connected sites (a Microsoft boosting network) misleading readers [
1
,
2
] in Redmond and elsewhere using appalling spin. "Microsoft believes enough in its open source commitment that it no longer feels it has to have an offshoot to emphasize," he said. What utter nonsense. It's followed by some more openwashing, such as: "Mark Russinovich, CTO for Azure, earlier this month raised eyebrows when raising the specter of Microsoft open sourcing Windows, saying "it's definitely possible.""
So they return to the
googlebombing of "Open Source"
-- a
gross googlebombing campaign
to which Matt Hartley too (despite being a GNU/Linux advocate)
is not so reluctant to help/assist
.
Saying that Microsoft's shutdown of a so-called "Open" entity is proof of Microsoft's commitment to "Open" is not just counter-intuitive; it's total nonsense, it is make believe, and some fools are falling for it (or maliciously playing along).
We can understand why Microsoft boosters such as Mary Jo Foley and Darryl K. Taft would spread the lies and deceive for Microsoft's agenda (they were among the earliest 'journalists' to cover this 'scoop' with 'damage control' embedded in it), later
adding a Microsoft propaganda video
. What's harder to justify is reporting from non-Microsoft-affiliated sites doing the same, perhaps refusing to do the most basic research. They are repeating the shameless spin from Microsoft, casting something bad as "good", so it is not really journalism, it is more like PR in disguise and they are complicit in it.
Witness
what Microsoft apologists wrote
or what
Microsoft propaganda sites wrote
. Also see some of the more colourful headlines, such
"Microsoft Open Technologies to ooze its open source vibes through Microsoft proper"
(what a bizarre way to explain a shutdown).
Brian Fagioli, at times a Microsoft troll and propagandist,
did the same thing
, but the most misleading headline,
"Microsoft's open source ambitions pick up speed"
, came from
TechRadar
, an occasional Microsoft troll.
How can a shutdown of a unit called "Open Tech" be interpreted as "Microsoft's open source ambitions pick up speed"? Are these journalists drunk, bribed, or just satirical? A better headline would be
"Microsoft closes Open Tech open source subsidiary"
(in the British press).
All in all, we hope that our readers do understand that the corporate media, saturated with Microsoft friends (pretending to be objective journalists), is lying through its teeth. The above is a complete summary, based on what we were able to find with search tools. It was extremely hard to find accurate reports on this. History is being warped/shaped/revised by friends of Microsoft and the biggest victim is truth itself.
⬆