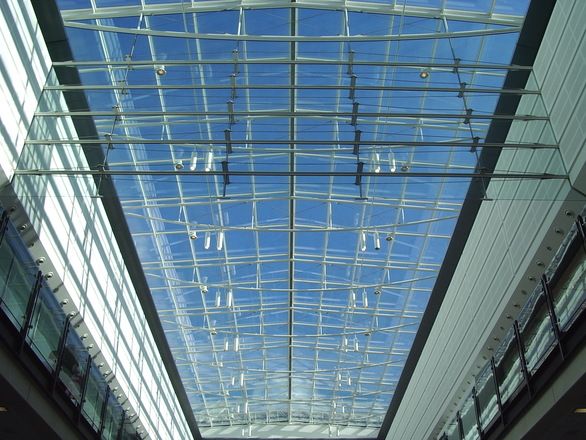 Summary: Patent trolls throw stones in glass houses, contributing to their own unpopularity, but some influential "Conservatives" continue to defend (conserve) them
T
HE MANY loud calls and very persistent lobbying for a so-called patent reform in the US, notably the PATENT ACT [
1
,
2
,
3
,
4
,
5
,
6
,
7
,
8
], won't improve things, except perhaps for large corporations. They will, however, help put some additional burden on patent trolls, which is arguably better than what the US has got in place these days (trolls also target small businesses and startups with no legal budget). While fighting for big corporations' protectionism, the lobbyists can help destroy some of the 'little guys' who are actually trolls, or 'little trolls' (not the big trolls with glorified brands and very high levels of revenue).
Mytheos Holt, who described himself as an Associate Policy Analyst with the R Street Institute (RSI is an entity
which calls itself
"Free-market think tank advancing real solutions to complex public policy problems"),
wrote in the "Conservative" (GOP) media the other day
. It's yet another article in this site which challenges the "Conservative" stance on patent reform. Holt asks: "What do you call someone who supports Federal bureaucrats granting rights out of thin air, judges legislating from the bench about how those rights work, and spreads terror about technological progress (along with derogatory comparisons to Uber)?
"Sadly, some people seem to think you should call them "conservatives."
"At least, that's the only thing I can get out of looking at the so-called conservative opposition to patent reform, which just this week added yet more confusion to the debate when a group calling itself the Conservative Action Project put out a letter slamming the two major patent reform bills making their way through the House and Senate currently.
"It's truly sad that this document could garner the signatures of the likes of Ed Meese and Club for Growth President David McIntosh, because as written, its concerns over patent reform are utterly contentless. It's hard to talk of refuting arguments, when the arguments as presented mean nothing, but I will try for the sake of clarity."
In conclusion, writes Holt: "Patent Reform will do something that conservatives have done since the days of William F. Buckley, Jr: It will stop people from pleading the case for bad ideas. It is a terrible shame that so many so-called "conservatives" are pleading that exact case."
Sadly, a lot of self-acclaimed "Conservatives" (and GOP-leaning media) will continue to oppose patent reform and defend even large trolls such as
Intellectual Ventures
.
IP Troll Tracker
noted the other day
that "there's the option that Intellectual Ventures takes, which is to patent stuff so they can go sue people."
Well, actually, Intellectual Ventures often just buys patents in bulk and then uses them aggressively, against a maximal number of weak (or affluent) targets. If this is the practice which "Conservative" are willing to not only tolerate but actively defend, what are they conserving? it's a form of blackmail and racketeering in many cases.
⬆