Microsoft a serial killer of FOSS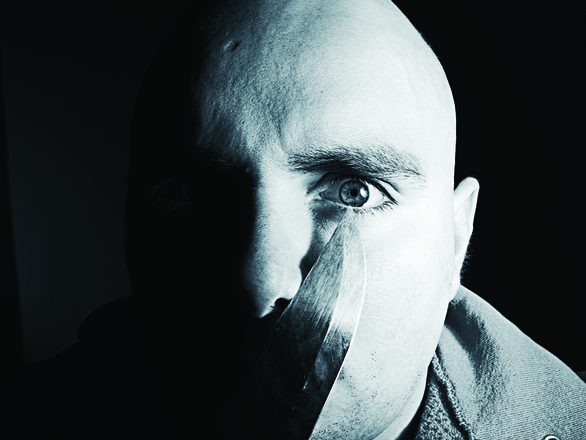 Summary: Microsoft has just killed yet another FOSS project (using money to shut down competitors) -- one that was helping Android and Java
THE headline "Embrace, extend – and kill. Microsoft discontinues RoboVM" says it all really. Several people in our IRC channels noticed this original story (from the original statement) rather quickly and later on in the day some people told me about it privately, so it obviously wasn't overlooked at all.
"Nice," Lirodon wrote in the afternoon, "and now Microsoft has killed RoboVM dead. It was already dead when they became non-free."
"Microsoft," MinceR responded, "where projects go to die [...] just like they killed entire video game developer companies (Terminal Reality and Ensemble Studios)" (we covered this years ago).
Microsoft is just the same old evil company, there is no ' new' Microsoft. Microsoft will try this against GNU/Linux if it can. It's its classic
modus operandi
, but taking on a project as big as these (to "extinguish") is a monumental task.
What
Techrights
wrote about RoboVM when it was first "embraced" [
1
,
2
,
3
] turns out to be true. We foresaw exactly what Microsoft would do about RoboVM once it's payday (yet again!) for
Miguel de Icaza
.
Some people still wonder, what
exactly
happened to RoboVM? Here it is
in their own words
: "Over the past few weeks, we've been working with the teams at Xamarin and Microsoft to assess the technology and business conditions of RoboVM to determine the path forward for the products. After looking at the complete landscape for mobile development with Java, the decision has been made to wind down development of RoboVM."
After they had made it proprietary (shortly before Xamarin stepped in formally), essentially stabbing the whole community in the back, the Microsoft people (all of them are Microsoft staff now) did this:
For any fools out there who
still
think Microsoft doesn't do E.E.E. against FOSS, here we go again. What would it take to wake people up? How many
more
companies need to die? How could RoboVM
not
know that Xamarin was an evil proxy of Microsoft? It was common knowledge as it wasn't hard to see where Xamarin's money had come from (Microsoft veterans).
Microsoft is now essentially shutting down another pillar of Java, so this is classic E.E.E. via
Xamarin
. As
one person put it to us
, "and today Microsoft ordered RoboVM to wind down operation" (linking to
the original announcement
).
A lot of the utter rubbish about Microsoft "loving Linux" is a villainous lie. It's the best lie money can buy as it's clear that Microsoft is still very aggressive; it hates GNU/Linux, it hates Android, and it hates Java. Don't let the Microsoft-funded media fool you (Microsoft Peter, for instance, moved from the UK to the US to write for
Condé Nast
, which is paid by Microsoft). Microsoft basically
buys
articles from various large media networks; it pays networks to tell us that Microsoft has changed, but nothing is changing, it's only escalating.
The above,
says Fernando Cassia
, "reminds me of VirtualPC, which was a product of Innotek Gmbh and offerend Windows virtualization under OS/2 hosts...."
He then
told me
, "guess which product they dropped after being acquired by Microsoft? Yes, Virtual PC for IBM OS/2 :-/"
He further
emphasised
that "
everything
Microsoft does is about leveraging its cash cow to hurt competitors or whatever it sees as a menace"
and
"the war on Java started ten years ago... "Operation Sunblock" never really stopped" (here is the
article about "Operation Sunblock"
)
"20 years ago,"
he added
a
few hours later
, "boy how time flew [...] "+options available...including tools that will help you PORT TO XAMARIN" //Competitor eliminated.Mission accomplished"
When will be the next antitrust probe against Microsoft bribery, racketeering, blackmail, and extortion? Did it get enough lobbyists in all the right places in order to shift any such focus to Google? Remember that Microsoft is still run by the same thugs (only the CEO changed) and they want Android and Linux to be next in the E.E.E. pipeline. Microsoft loves nothing but itself and its own monopoly of lock-in and back doors. New charm offensives try to lull us into sleep and inaction (no defensive/reactionary statements from the community).
As
one person told me yesterday
: "Remember Microsoft's charm offensive with Nokia? We all know very well how that ended and what happened to MeeGo & Meltemi."
We wrote a lot about
what Microsoft did to Nokia
. How many
more
Linux and FOSS backers need to die (out of work) before the media acknowledges that Microsoft is a liar and an assassin?
⬆