Endless Harmonious Self-Congratulatory Praises From Self-Serving Law Firms in the Wake of Just One Pro-Software Patents Decision From CAFC
Dr. Roy Schestowitz

2016-05-17 15:50:27 UTC
Modified: 2016-05-17 15:50:27 UTC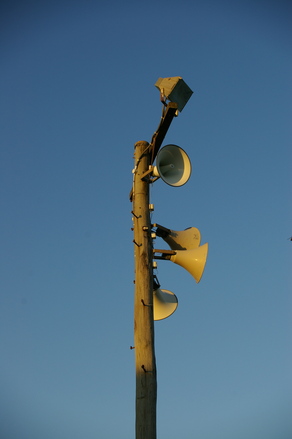 Maybe if it's repeated often enough and shouted from the mountains/rooftops with a megaphone they'll manage to impose their selfish (greedy) will on the system

Summary: The court that brought software patents to the United States has defended a software patent and patent lawyers want us to believe that this is an historic game-changing decision (potentially to be appealed by Microsoft, if Microsoft actually wanted to fight software patents)


THE corporate media continues to be heavily besieged by patent lawyers and their interests. Nobody seems to be seeking the views of software developers/programmers. It's almost as though they do not exist in (or to) the media.
Last week a decision was covered by the media (context in
this previous post about the decision
). It's a decision which involved a software patents. The only reason it got so much press coverage is that it was
in favour
of software patents and
cherry-pickers
were quick to take advantage.
"It's all just agenda or marketing disguised as "advice" or "news". Such is the nature of much of the media nowadays."Kevin Cukierski and James P. Muraff from Neal, Gerber & Eisenberg LLP went on lobbying for software patents in guise of 'reporting', other patent lawyers' sites continued to emphasise mostly pro-software patents decisions (the minority of the whole), there was more bias by omission in lawyers' blogs, and so on. More push-polling on the subject, more selective quotes that neglect to speak to a single software developer and so on are just what we've become growingly accustomed to. An article by Michael Hussey and Marc V. Richards from Brinks Gilson & Lione went as far as claiming that "The Post-Alice Pendulum Swings Backs" (nope, it's not the Supreme Court deciding here but a notoriously biased and corruptible court). In the news we have now spotted literally dozens of such pieces and virtually all are composed by law firms, not journalists, not software professionals, not judges. Legal firms of patent lawyers pretend Alice as a precedent matters no more or has "growing backlash", whatever that means (it's not like there are protests in the streets). Michael Borella from McDonnell Boehnen Hulbert & Berghoff LLP would have us believe that it's game over and it's more of the same at the same site where Knobbe Martens (Olson & Bear LLP) celebrates software patents and even says "Good News" in a headline about "Federal Circuit's Enfish Decision and PTO Guidelines Should Give Hope to Patentees" (what about patentees who are constantly being sued by rivals over software patents and thus file for defensive purposes?).

When will we, for a change, see unbiased reporting on such matters? It's all just agenda or marketing disguised as "advice" or "news". Such is the nature of much of the media nowadays. ⬆