Media continues to highlight the symptoms (personified), but not the core issue/s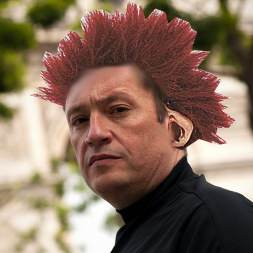 Summary: Some of last week's more important reports, which serve to demonstrate how the system is attempting to tackle a side-effect of software patents rather than the patents themselves (their irrational scope)
"We are entering a Post-NPE world for patent litigation," Kevin Rhodes, 3M counsel, is quoted as saying at a recent AIPLA meeting. "NPE" is just a euphemism for one of the worst types of trolls (a "type" being the business model and structure/formation/master/modus operandi). 3M itself can be rather aggressive and litigious, as we noted here in past years (e.g. monopoly on a colour).
The post-patent trolls world is sadly not within sight, whereas the post-
Alice
world often means that a lot of software patents, including those that patent trolls are using, simply perish in courts (the innocent defendants still lose
a lot
of money in legal fees).
Among the active patent trolls there are some who stand out and are 'celebrities', so to speak. Some of them got mentioned in the media last week.
Erich Spangenberg
One such
celebrity troll
(shown above) was mentioned in
this previous post about Spangenberg at/with Marathon
. This notorious patent troll, Spangenberg, goes further and targets more geographies now (
MIP took note of it last week)
. A pro-trolls site, IAM,
says
: "A couple of stories hit the news last week which might give some in the patent industry reason to hope that the market is beginning to turnaround. First up was the announcement that Erich Spangenberg was joining Marathon Patent Group as director of acquisitions, licensing and strategy."
According to MIP's summary: "Marathon Patent Group has named Erich Spangenberg as director of acquisitions, licensing and strategy. He will spend most of his time in Europe and Asia working with large corporate patent owners on monetisation opportunities" ("monetisation" is euphemism for shakedown using threats if not legal bullying as well).
Jay Mac Rust
Recall
Jay Mac Rust, who sent out nastygrams to 16,465 businesses some years back
, trying to effectively blackmail them using ludicrous patents. This has become an epic example of the harms of patent trolls. According to
this new report
, Jay Mac Rust is now being sued by the SEC. What took so long? To quote the report: "The SEC filed suit in Manhattan federal court against Jay Mac Rust, a Stephenville, Texas-based lawyer who also owns the litigious patent holder MPHJ Technology Investments LLC, and Christopher Brenner, a onetime Fulbright & Jaworski and Bracewell lawyer now at Houston's Martin, Disiere, Jefferson & Wisdom. The SEC alleges that Rust and Brenner perpetuated a fraud by Atlantic Rim Funding, a purported loan company operated by "a convicted felon and recidivist securities law violator" who is identified in the complaint as "Individual X." (The suit indicates that Individual X is currently serving a 20-year prison sentence following an unrelated criminal securities fraud prosecution.)"
VENUE Act
"EFF Patent Reform isn't going to happen,"
wrote a person who focuses on eliminating software patents
. "Probably better to overturn the precedent that allows cases to be filed in EDTX" (Eastern District of Texas).
The above alludes to
this news and open letter from the EFF
. It wrote the following to Senator Grassley:
You know this better than anyone: patent trolls are not an academic issue for Iowa businesses. They're a serious threat. In the words of Ames businessman and repeat troll target Al Meyers, "The harm is real, as it reduces the investments that can be made to make Iowa's and the nation's products more competitive in the world market."

We were glad when you told Politico that fighting trolls is still a top priority for you. EFF has a great deal of admiration for the Protecting American Talent and Entrepreneurship Act (PATENT Act), a bill that you shepherded into the Senate. But we were puzzled to hear that you're not planning for the Senate Judiciary Committee to move forward with the Venue Equity and Non-Uniformity Elimination Act (VENUE Act), a bill whose reforms complement those in the PATENT Act perfectly.
We wrote about the VENUE Act more than half a dozen times and we don't think it will solve the biggest problems. It can cause inconvenience to patent trolls, but not eliminate them or their patents (usually
software
patents).
"I'm not going to give up on patent trolls," Grassley
told the press or the public
. Here is one decent article about it, titled
"Another patent reform bill just died in Congress"
. Here are the relevant parts:
But Politico's Morning Tech reported earlier this week that Grassley is "not looking at the venue bill because approving a smaller measure could hurt the chances of moving something more comprehensive later." Indeed, while many in the tech sector support limiting venue choice, they would prefer a complete bill that addresses all issues at once.

Still, Grassley told the site, "I'm not going to give up on patent trolls." Yet whether Grassley's determination to advance legislative patent reform can withstand the deadening inertia of election-year politics remains to be seen.
In the past, as we noted here repeatedly, Grassley was involved in patent reform [
1
,
2
] and he also took on Microsoft and Bill Gates [
1
,
2
,
3
], so we have respect for his intentions and courage.
Javris Article and Ed Lee Paper
There is a relatively new scholarly paper whose headline (title) says
"Patent Trolls: Moral Panics, Motions in Limine, and Patent Reform"
and it was
mentioned by Professor Crouch's site the other day
. "I'll highlight the Javris article once it is out,"
Patently-O
wrote. "Meanwhile, you may want to check-out the article by Professor Ed Lee (Kent-IIT) titled Patent Trolls: Moral Panics, Motions in Limine, and Patent Reform. The article "provides the first empirical study of the use of the term "patent troll" by U.S. media.""
Well, the definition of "patent troll" is quite clear and
those who reject the term are unsurprisingly paid by patent trolls
.
The problem popularly known as "patent trolls" is real, but debating it without context (like patent scope and a greedy patent office/courts with nepotism) is like speaking about the "war on terror" without entertaining the motivations, which include imperialism, economic disparity, religion and so on.
⬆