Two new threats to the status of software patents in the United States (a rapidly-declining status)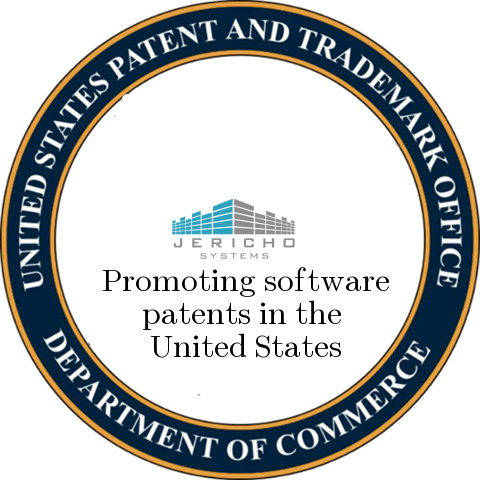 Summary: A look at the two latest threats to those who helped put an end to a lot of (if not most) software patents in the US
"In a new petition for writ of certiorari," Patently-O noted the other day, "Jericho Systems has asked the Supreme Court to review its abstract idea test..."
This is another dangerous attempt to resurrect software patents at the
USPTO
, in spite of PTAB and sometimes even
CAFC
(which brought software patents to the US) often throwing them away. Jericho Systems was mentioned here before, both in
decisions
[PDF]
and in
posts about Novell
or patents. CAFC, however, is reportedly dissenting against PTAB (some patent lawyers and proponents of software patents mentioned this the other day), which puts an end to a lot of software patents. As
MIP put it
: "The Federal Circuit has vacated and remanded parts of a Patent Trial and Appeal (PTAB) final written decision that relied on a new claim construction. The problem was not that the Board changed the claim construction but that it did not give parties a chance to respond, said the appeals court." Compare to to what goes on at the
EPO
with the appeal boards.
"We need to protect Alice and we need to protect PTAB, which applies the corresponding tests quicker than any single court does (court cases take a lot more time and money)."So here we basically have two threats; the first is Jericho Systems, which wishes to bring the question of software patentability (or the "abstract" patent test) back to the Supreme Court and second is CAFC, originator of software patents and backer of Enfish, which is trying to disrupt PTAB's excellent work (it's like the EPO's EBoA, which Battistelli is crushing). To quote Professor Dennis Crouch: "The district court ended the case with a judgment on the pleadings – finding that the asserted claims of Jericho's Patent No. 8,560,836 lacked eligibility under Alice and Mayo (focusing on claim 1 as axiomatic)."

We need to protect Alice and we need to protect PTAB, which applies the corresponding tests quicker than any single court does (court cases take a lot more time and money). Otherwise, sadly, software patents might come back with a vengeance to the United States. ⬆