A Lot of News From the Supreme Court (SCOTUS) Today, With Some Important Decisions on Patents Coming Soon
Dr. Roy Schestowitz

2016-12-06 21:21:28 UTC
Modified: 2016-12-06 21:21:28 UTC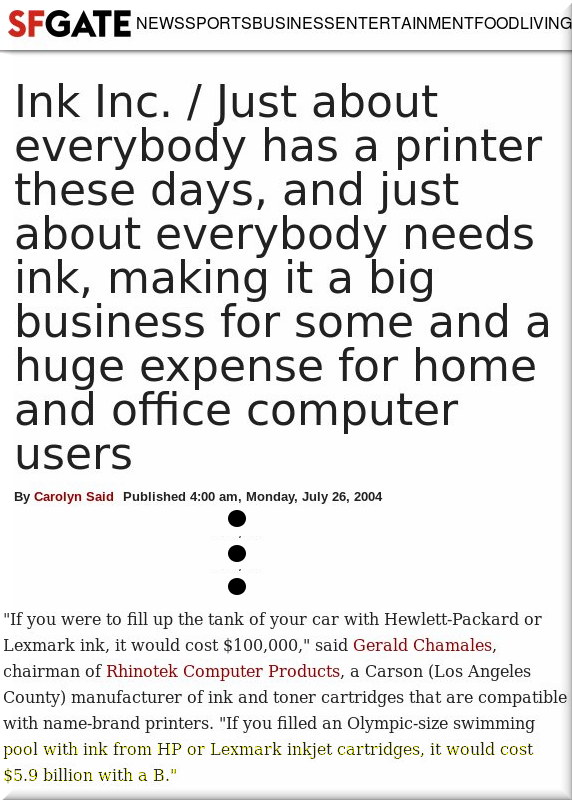 Summary: A roundup of today's outcomes from the US Supreme Court, which intends to review and decide on important patent cases
THE evolution of patent law helps determine the rate of innovation and competition. It's not as simple as "more patents" mean "more innovation". In fact, some patents help protectionism and actively impede innovation, so these cases are important, especially when they are decided by Justices in the US.
In a publicity stunt from the
USPTO
,
the Office gives something called "Humanity Awards"
and paints that as "health" (commonly-used PR trick), just as
SCOTUS
reassesses
the granting of patents on DNA
, potentially dealing a blow to rather malicious privatisers of life's building blocks. Here is the hogwash from the Office:
The four winners are: the US Food and Drug Administration for an improved meningitis vaccine; the Global Good Fund at Intellectual Ventures for a cooler which can preserve vaccines for over a month without outside power source; Case Western Reserve University for creating a low-cost, accurate malaria detection device using magnets and lasers that allows better diagnosis and treatment; and GestVision Inc. for developing a quick, simple diagnosis test for preeclampsia, a potentially life threatening pregnancy complication, for use in developing regions.
There is also this new article about a SCOTUS decision that may end up
affecting Life Technologies and Thermo Fisher
. Here is
an article about the case
:
Oral arguments in Life Technologies v Promega are due to take place tomorrow in the US Supreme Court to determine whether the US Court of Appeals for the Federal Circuit correctly defined "substantial portion".
There was also the Apple case which
we have just covered
and most prominently a decision (to come) about printer makers with their ripoff ploy (details above in the screenshot). There was no lack of coverage about it, ranging from
"company restrict reuse of its ink cartridges"
,
"Patent Exhaustion with Printer Cartridges"
,
"Patent Exhaustion Doctrine"
,
"printer cartridge dispute on patent rights"
,
"patent exhaustion questions on foreign sales and post-sale restrictions"
,
"Patent Act—Exhaustion"
,
"Lexmark V. Impression"
, to
"Small Business' Patent Case Against Lexmark"
(quoting portions of headlines). Here is a
decent new article about it
from
Courthouse News
:
The Supreme Court has agreed to hear a closely watched patent case that will determine whether someone can import into the United States and resell a U.S.-patented article purchased abroad.

Generally, the buyer of a patented product has the right to resell that product to a third party, but the case here stems from printer cartridges that Lexmark International sold on the condition that they not be resold.

Lexmark brought a federal complaint in Ohio several years ago, saying Impression Products had acquired its spent cartridges abroad, refilled them and resold them.

For those cartridges that Impression imported into the United States, the products were priced more cheaply than Lexmark charged.
We look forward to this decision as
we wrote about this case before
and
so did the EFF
.
⬆