When legal threats against companies that distribute Free/Libre open source software are framed as diplomacy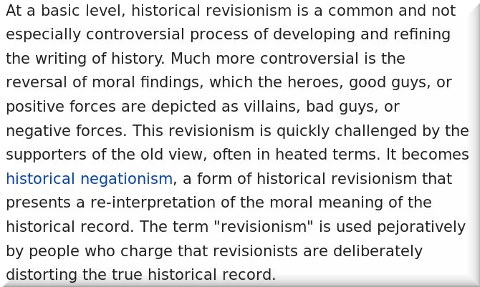 Reference: Historical revisionism
Summary: Sites of the patent microcosm are still rewriting history and distorting the record of Microsoft's patent aggression against Free/Libre open source software -- aggression that continues to present and gets disguised using euphemisms
THE relationship between Microsoft and Toyota goes back to the years before Toyota moved from Windows to Linux (or Android) and as covered here earlier this year, Microsoft compelled Toyota to pay a sum of money for patents pertaining to file systems, operating systems, UIs and so on. In other words, Microsoft -- still proclaiming that it "loves Linux" -- attacks Linux with patents. It's taxing and preying on Linux, using worthless patents that are likely not eligible but leveraged in bulk in order to make legal defence too expensive.
As always, Microsoft relies on media allies to distort what is happening and paint blackmail as some kind of amicable agreement. IAM, for example, is
once again grooming Microsoft with its patent extortion
-- essentially patent racketeering tactics against Linux. IAM seems to be doing this every month if not every week, perhaps hoping that repetition of lies will somehow make them stick. Here is the latest example, which also drags Xiaomi into it:
No one who reads this blog needs reminding how that turned out, but Microsoft's recent deal making also shows how parts of the industry are becoming more collaborative. Earlier this year the windows giant announced a new patent agreement with Toyota which was the first for its new auto licensing programme. Toyota North America's Frederick Mau insisted that the deal was about than just a licence; instead, it was "one more step in a collaboration with Microsoft to create better vehicles for our customers", he said.

That deal was also another example of the IP value creation pivot the software pioneer has made, with a move away from a royalty based approach to licensing. "It has only been in the last few yeas that I have been involved in true win-win deals for both sides," Minhas stated, offering the 2016 deal with Xiaomi as a leading examples of the change in Microsoft's approach.
This is hogwash. Not just the part about Toyota but also
Xiaomi, which needed to pay Microsoft for patents because it uses Linux
(or Android). Days later IAM also published Ben Husband's
self-promotional puff piece
for Carpmaels & Ransford LLP, a British law firm that said:
Microsoft recently announced a new patent licensing agreement with Toyota that includes broad coverage for connected car technologies. This is unsurprising, since the nature of connected car technology means that technology companies, with their enormous experience in developing communications, software and data-processing technologies, are ideally placed to work with established car companies ‒ the collaboration and licensing opportunities would be substantial.
But software patents are no longer a thing; and besides, did Microsoft threaten to drag them into the court (like it did Samsung a few years ago)?
What we have above are some examples of the 'softening' of Microsoft's image at the hands of patent maximalists who love to see 'protection' money, litigation, and generally a whole lot of aggression. That's what they profit from.
Where does GNU/Linux stand in all this? It stands to lose.
⬆