EPO Silencers of the Media - Part V: Jadranka Oklobdžija Versus EPO Vice-President Topić
Dr. Roy Schestowitz

2017-09-05 13:01:35 UTC
Modified: 2017-09-05 13:01:35 UTC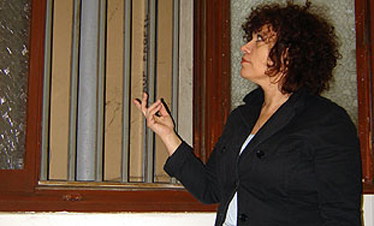 Summary: Final part concluding the series about the EPO's attack on media in Zagreb and a court decision due tomorrow
THE EPO is embroiled in a war with the media. Not the media which it is paying, but the one that's actually doing its job. This subject was introduced in part 1 and part 2. In part 3 we showed the substance (or lack therefore) of the EPO Vice-President's lawsuit and a summary of the written reply to the SLAPP lawsuit was shown in part 4.


"The EPO is embroiled in a war with the media."There are other civil lawsuits in Zagreb. We might get around to covering these too. There are apparently SLAPP actions also in Munich. "Just for information," someone alerted us the other day, "another ongoing civil lawsuit [exists] in which former DZIV employees took an action against the DZIV and the former Director (i.e. Topić)." References for this include some of our past writings. There is a lot more coverage in Croatian and we mentioned the case in [1, 2, 3].

"According to sources in Zagreb," we got told, "a verdict is due to be announced soon in that case. The most recent news about this case is as follows..."


Topić made an appeal against the medical opinion in the case of Mrs. Jadranka Oklobdžija (former staff union official) and others who alleged harassment.

The last hearing before the Civil Court in Zagreb was held on 14 July.

The hearing was attended by the medical expert who issued the medical opinion, the legal representative of the DZIV, the State Attorney for civil lawsuits, Mrs. Jadranka Oklobdžija and her lawyer.

The verdict is due to be delivered on 6th September 2017.

The lawsuit was originally filed back in 2008!
Wow, a whole decade! And the verdict will come tomorrow?
"We will soon start another series, this time focused on Battistelli."And on it went: "Observers who have been following the case are guessing that the verdict is likely to be in favour of the plaintiffs (i.e. the harassment victims). Sources in Zagreb are predicting that things are likely to get "hot" for Topić in Zagreb from September onwards."

We probably won't revisit the subject until weeks/months from now, so for those who wish to explore/track down further details, the E-mail address for Tjedno.hr is info@tjedno.hr. The name of the Chief Editor is Mr. Drazen Stjepandic. We never spoke to him. Our sources have no direct stake in the outcome. "According to available information," one source told us, "the publisher of the news portal Tjedno.hr is represented by the Zagreb lawyer Ivo Farčić. Mr. Farčić can be contacted by E-mail via this link. He might be willing to provide more details about the case."

We will soon start another series, this time focused on Battistelli. ⬆