Patents on designs (controversially granted by the USPTO) are self-discrediting anyway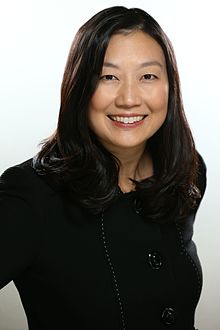 Summary: Apple and Samsung conclude another major patent battle (after 7 years of chaos, taking up a lot of Judge Lucy Koh's time), but many patent battles remain, which means that lawyers at both companies receive salaries which otherwise engineers would have gotten
THE Apple and Samsung patent battles are so long and boring that we've almost entirely quit covering them. When Apple started attacking Android with patents (Apple v HTC) we still wrote a lot about it.
Just because it's Apple, the firm which champions hype and fantasy, the media in the US is sickly obsessed with it and it has been covering the case like it's the only one that really matters. We're assuming that our readers already saw the news elsewhere. If not, here are some articles [
1
,
2
,
3
,
4
,
5
,
6
,
7
,
8
,
9
]. "Samsung argued it should pay only $28 million for infringement," one article notes, rather than have the patents
questioned
(this trial wasn't about the patents but the "damages" -- a bizarre misnomer but an official/formal legal term).
"The fact is that Samsung won the smartphone wars back in 2012," IAM claimed in
"The smartphone wars were a triumph for Samsung, a defeat for Apple, but everybody won"
(the editor published this a few hours ago).
Notice how even some pro-Apple news sites thought that Apple would lose. Ben Lovejoy
wrote in 9 to 5 Mac
:
The Apple versus Samsung patent trial that began in 2011 returned to court last week. Closing arguments were made on Friday, and it's now up to a jury to decide whether the damages awarded to Apple will be increased, decreased or remain unchanged.

My expectation is that Apple will lose the case – and I'll define 'lose' in a moment – and that, actually, that would be the right result …
But no, not really... because
only lawyers won
. It's more like an internal fight within the companies rather than between them. The legal team is trying to make itself relevant and help itself expand. At whose expense? Likely the technical workers, who would rather
add
features than
remove
features to avert potential infringement.
This truly sickening, wasteful battle (7 years of court battles with judges and lawyers involved) should serve as a reminder; two companies wrestle themselves to death and only the lawyers enjoy the duel (they profit from it regardless of who wins which motion/s).
Three days ago, i.e. shortly after the decision,
USA Today wrote
: "Samsung must pay about $533.3 million for infringing on design patents. The jury said Samsung owes Apple an additional $5.3 million for infringing on utility patents."
Florian Müller
, who had followed this super-closely, stayed up until very late at night (or woke up as early as summer's dark hours) to
write about the outcome and these design patents
. To quote some bits:
A cartoon showing Homer Simpson using an iPhone may indeed have had an impact on a high-profile smartphone patent dispute as the screen design patent it relates to apparently accounts for approximately half a billion dollars in design patent damages. After three days and a half of deliberation, the re-retrial jury in the first Apple v. Samsung case in the Northern District of California awarded Apple a total of approximately $538.6 million in damages from Samsung (related to some old phones--mostly the first two generations of the Galaxy S), $533.3 million of which relate to design patents and $5.3 million to utility (i.e., technical) patents. Here's the verdict form (this post continues below the document)... [...] The jury had asked two questions, and both questions showed they were really struggling with determining the relevant article of manufacture (AoM). If the jury had determined that the design patents in question covered only certain components (casing and screen), the amount would have been in the tens--not hundreds--of millions of dollars, but given that Apple was seeking more than $1 billion, the jury would probably have been inclined (in that hypothetical scenario) to award substantially more than the amount Samsung described as reasonable (less than $30 million). At the same time, given that juries often come down somewhere in the middle, a billion-dollar award was a possibility, but far less probable than the combination of agreeing with Apple on the AoM but with Samsung on most or all of its deductions.

[...]

According to media reports, Apple reiterated how much value it attaches to design, and Samsung is now going to consider its options. Those options are post-trial motions and, possibly, another appeal.
When patent trials are done or decided by juries the impact is catastrophic. As CCIA
put it the next day
:
Yesterday, after almost four days of deliberation, the Apple v. Samsung jury decided Samsung owed Apple over $500 million of Samsung's profits.

Faced with an artificial and unsound test, the jurors struggled to understand just what they were supposed to do.

Ultimately, the jurors awarded Apple profits on the entire Samsung device for Apple's icon grid patent. One juror is reported to have explained that the article of manufacture for the icon grid patent "was the whole phone because you need the phone to see it." If Microsoft Solitaire (with cards originally designed by Apple's own expert witness) had an infringing design, all of a sudden the entire computer is at risk—without a processor, display, memory, and hard drive, there's no way to display the cards. That logic creates real risks for the computing industry and for new industries like smart home and IoT products.
What a mess. So even the mere design of something can have someone --
any
one -- liable for infringement of patents. Even a mere part of something.
Is Apple happy about the precedent here? It would be damaging to everyone.
Going back nearly a month ago, Watchtroll
suddenly recalls
that old
case against Siri
-- a case brought forth by an
"Israeli camera startup" that becomes a serial litigator
. Many news outlet reported on it at the start of this month (because it's about Apple). "One of the patents added was not even granted until January 2018," says one of those reports.
Guess whose side Watchtroll takes:
On April 30th, Tel Aviv, Israel-based camera tech developer Corephotonics filed a complaint alleging patent infringement against Cupertino, CA-based consumer tech giant Apple Inc. (NASDAQ:AAPL) in the Northern District of California. This lawsuit comes months after Corephotonics filed a patent infringement suit against Apple last November, also in Northern California, with both suits alleging that Apple copied Corephotonics' patented technology after Apple had allegedly expressed interest in a business relationship with the Israeli tech startup.
This sounds similar to the
i4i v Microsoft situation
(going about a decade back).
Samsung too is on the receiving end of such 'nuisance' lawsuits. Even in Texas. Apple's arch-rival is being sued in the Eastern District of Texas, home of patent trolls. Who by? The Korea Advanced Institute of Science and Technology (KAIST). There's no escaping Korean patent aggressors then, not even in the US. Docket Navigator wrote about the
latest twist
in
Kaist IP US LLC v Samsung Electronics Co., Ltd. et al
as follows:
The court granted plaintiff's motion to exclude the testimony of defendants' technical expert regarding defendants' enablement and written description theories as irrelevant.
Docket Navigator also
wrote about
Plastic Omnium Advanced Innovation and Research v Donghee America, Inc. et al
, but this one is less relevant to us albeit a similar new example because a motion to exclude. To quote: "The court denied defendant's motion to exclude the testimony of plaintiff's damages expert regarding a reasonable royalty rate because his reliance on an unaccepted proposal was sufficiently reliable."
KAIST is a curious case of Korean patent aggression, which is rare. We wrote quite a lot about it in recent years and IAM wrote about it as
recently as a few days ago
. To quote the summary:
An affiliate of a top South Korean tech university, the Korea Advanced Institute of Science and Technology (KAIST), is currently locked in a US patent litigation battle with Qualcomm, GlobalFoundries and Samsung. A recent flap over the ownership of the underlying right reveals the missed opportunities that led to KAIST monetising the right, and underlines why universities in the country are changing their approach to patenting. KAIST IP US LLC, a university monetisation vehicle, filed the lawsuit in late 2016 accusing the three global chipmakers of infringing a single patent. The case was accompanied by a parallel complaint in South Korea.
KAIST is the exception rather than the norm in South Korea. Korean companies generally do not sue much; they do get sued, usually abroad, e.g. in China and in the US (this led LG to even withdrawing from the Chinese market). If Apple keeps suing like it does (always in the US), will it even be worth it for Samsung to still operate there? For the time being, owing to Samsung's relatively high market share, the answer is probably yes, but for how long? Quite a few Chinese firms have begun moving out of the US, either because of US policies or lack of demand (partly the fault of the media).
⬆