2016
:
IBM Comes Under Growing Scrutiny for Increasingly Acting Just Like a Patent Troll Amid Layoffs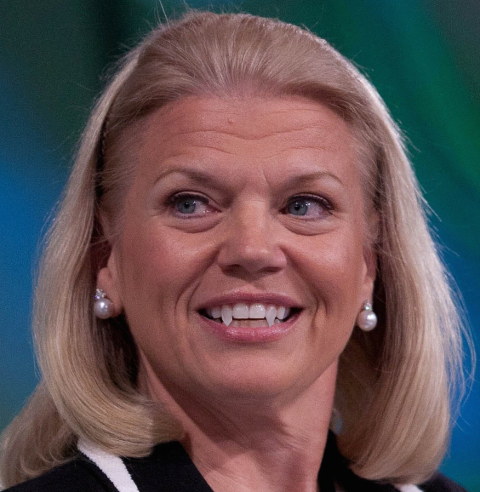 Summary: The predator which IBM has become under Ginni Rometty is rightly perceived as a dangerous parasite; sites of the litigation 'industry', however, treat IBM like some sort of champion, giving it speaking positions, media platforms and anything else it needs to espouse supposed virtues of software patents and shakedown with such patents (low-quality or bunk patents in large numbers)
THE decline of IBM led to a rush for patents. IBM has long dominated the USPTO 'charts', having pursued some of the most laughable patents (widely mocked by technical people on the Internet over the past 2 decades). Some of these patents were voided and let go of by IBM after they had caused a negative atmosphere (bad press).
But don't think that IBM is being condemned by the "litigation community"; to them, IBM is some sort of "hero", having "proven" that "monetisation" with "intellectual property" still "works".
Ellie Mertens, a New York-based contributor to a patent maximalists' site,
wrote
that "IBM's win in its first patent suit to go to jury trial in 20 years may make efficient infringers think twice before rejecting licensing agreements, its lawyer John Desmarais says..."
"The 'patent troll in chief' is now being celebrated by the patent trolls' lobby, IAM."So only amplifying IBM's side of the story? As usual? "A jury awarded IBM $82.5 million in damages on July 27 for Groupon's wilful infringement of four of IBM's patents that relate to enabling e-commerce," Mertens added. Did Mertens pursue Groupon too for a comment? It's hard to tell because of the paywall. The Chicago Tribune wrote about this too (by Christopher Yasiejko), as did a lot of corporate media. We gave some examples of coverage when we mentioned the calls for an IBM boycott.

The 'patent troll in chief' is now being celebrated by the patent trolls' lobby, IAM. Days ago it wrote: "We are thrilled to have @IBM's Cynthia Seal join us as a speaker for this year's Patent Licensing (San Francisco, September 18). Get your ticket today to hear her discuss the good, the bad, and the ugly of #PatentLicensing."

Guess who covered the IBM aggression for IAM. It was patent extremist Richard Lloyd. This is what he said under the biased headline "IBM counsel hails big win against Groupon as another sign that the US patent pendulum is swinging back" (again amplifying the aggressors' messages, never the defendants'). To quote:


The lead counsel representing IBM in its recently decided case against Groupon has characterised the company's court victory on Friday in the dispute as a "shot in the arm for all licensors". John Desmarais was speaking to IAM shortly after the verdict was handed down by the jury in the Delaware federal district court, which ruled that Groupon had willfully infringed on four e-commerce patents owned by the tech giant and ordered it to pay $82.5 million in damages.
Cynthia Seal and John Desmarais. These are the sorts of people whose side IAM is taking. Maybe IAM and IBM are similar not only in the acronym sense.
"Technical people aren't so gullible, however, so they can see IBM for what it has really become."As we noted before, the patents in question (those used against Groupon) are highly dubious. So are these patents, just mentioned the other day in a tweet which said: "Where #blockchain meets #drones: #IBM #patent US9875592B1: "The drone may perform an authentication procedure by scanning the person (or people) through visual, audio, biometric, or other means, and may send a signal to grant or deny access.""

That's yet another software patent, but they 'dress that up' as "blockchain".

Anyway, our main concern is that the media got stuffed by IBM, its lawyers, its front groups, and so-called 'journalists' who rather than study the underlying facts merely asked some law firms (patent maximalists) in order to relay the narrative IBM wants. Technical people aren't so gullible, however, so they can see IBM for what it has really become. ⬆