The Court of Appeals for the Federal Circuit (CAFC) is Cleaning Up the United States' Patent System
Dr. Roy Schestowitz

2018-08-07 08:27:22 UTC
Modified: 2018-08-07 08:27:22 UTC
Litigation isn't the goal; innovation is.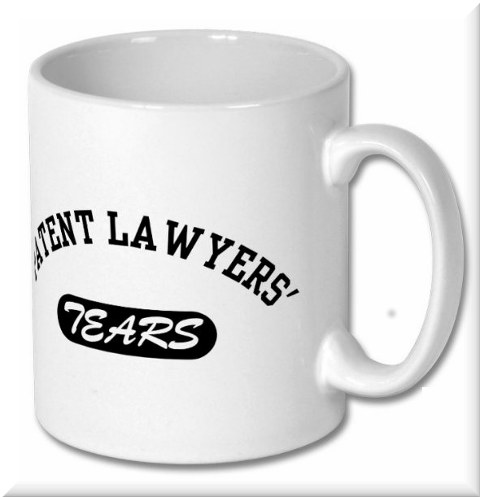 Summary: The highest patent court (bar the US Supreme Court, SCOTUS) is rejecting a lot of patents, not only software patents; this is long overdue and is bad news to patent lawyers (not to companies that actually create and sell things)
THE loudest patent maximalists out there keep smearing the Federal Circuit (CAFC) because it is no friend of patent maximalists (not anymore), emboldened by a series of SCOTUS decisions that helped form 35 U.S.C. ۤ 101 at the U.S. Patent and Trademark Office (USPTO).
"It's a sign of cutback on bad patents."Further improving its work, as we recently said (citing the EFF), CAFC will increase transparency, showing what it uses to assess cases more quickly than before. Last night TechDirt wrote about it as follows:


A small but significant win for transparency has been obtained by the EFF. As we're all well aware, the federal courts often seem to be at odds with the First Amendment they're supposed to be upholding by allowing plaintiffs -- especially the government -- to seal filings, if not entire dockets, with alarming regularity.

Lots of these are tied to the government's law enforcement work. But some of it has to do with disputes over intellectual property the public already has access to. Patent cases see an inordinate amount of document sealing, taking a lot of the "public" out of "public court system." There's a presumption of openness that's supposed to apply across the board. The government gets around this by making claims about national security or law enforcement means/methods. But in patent cases -- where the underlying patents are already accessible to the public via the USPTO's website -- the Patent Trial and Appeal Board's (PTAB) frequently allows filings to be sealed.
This is very good.
We couldn't help noticing that yesterday Watchtroll wrote about CAFC not once but twice; failing to find cases which suit patent maximalists, they only covered CAFC's rejection of patents.
Joseph Robinson and Robert Schaffer
wrote about
this LED patent that we mentioned before:
Trs. of Bos. Univ. v. Everlight Elecs. Co., Nos. 2016-2576-2595, 2018 (Fed. Cir. July 25, 2018) (Before Prost, C.J., Moore, and Reyna, J.) (Opinion for the court, Prost, C.J.)

Trustees of Boston University ("BU") sued Everlight Electronics Co., Ltd., and others (collectively, "Everlight") for infringement of U.S. Patent No. 5,686,738 (the "738 Patent"). A jury found Everlight infringed the '738 Patent and failed to prove the patent was invalid. Everlight renewed its motion for judgment as a matter of law that the '738 Patent is invalid for lack of enablement under 35 U.S.C. ۤ 112. The district court denied the motion.
They then wrote about
another invalidation
, with only Newman dissenting (as
she often does
). To quote:
ZUP, LLC v. Nash Mfg., No. 2017-1601, 2018 (Fed. Cir. July 25, 2018) (Before Prost, C.J., Newman, and Lourie, J.) (Opinion for the court, Prost, C.J.) (Dissenting opinion, Newman, J.)

ZUP and Nash are competitors in the water recreation device industry. ZUP sells the "ZUP Board," which is covered by the patent-at-issue. The product is designed to assist riders who have difficulty transitioning out of the water into a standing position while being towed by a motorboat.

Prior to their dispute, ZUP and Nash discussed a potential joint manufacturing venture for the ZUP Board. Nash signed a confidentiality agreement. After negotiations fell through, Nash began selling the accused product.

Nash's product is similar to the ZUP Board. However, the ZUP Board includes handles and foot bindings on the board. Nash's product includes several holes on the top surface that allow a user to attach handles or foot bindings in various configurations. Further, Nash warns users against having handles attached to its board while standing.
All in all, Patent Trial and Appeal Board (PTAB) inter partes reviews (IPRs) -- the subject of many smears from patent maximalists -- are very often supported (decisions reaffirmed) by CAFC. It's a sign of cutback on bad patents. No wonder
the number of granted US patents is declining
,
as do patent lawsuits
. It's about time.
⬆