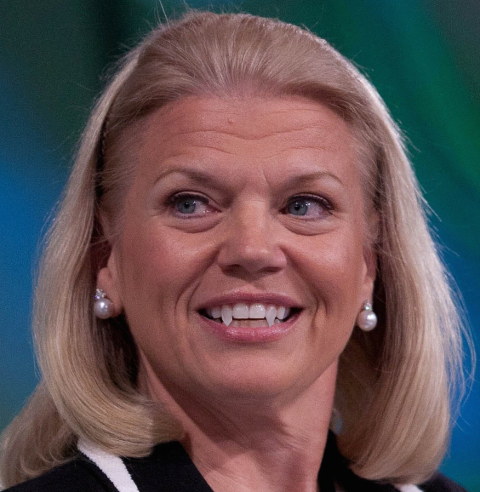 Photo source (modified slightly): The 10 Most Powerful Women in Technology Today
Summary: IBM's special role in lobbying for software patents (and against PTAB) needs to be highlighted; even Ethereum's co-founder isn't happy about IBM's meddling in the blockchain space (with help from Hyperledger/Linux Foundation)
I
BM keeps pursuing all sorts of bogus software patents on "blockchains" (a hype wave nowadays surfed by the
EPO
and
USPTO
). As can be expected, given our lack of loyalty to
any
company (we have no sponsors), we very often write about IBM as a patent menace, undermining programming with software patents advocacy and stockpiling of such bogus patents. Last week we stumbled upon
this new article
titled
"Ethereum Co-founder Sounds Off On IBM Blockchain"
and it said this, citing Quartz:
Ethereum's co-founder doesn't seem impressed with the IBM blockchain.

The company has been among the firms investing both money and mind power into blockchain, evidenced by a string of announcements over the last several months — in a drive to file scores of blockchain-related patents. In fact, IBM is tied with Mastercard for the second-highest tally of blockchain patents in 2017. The company said its blockchain platform has more than 400 clients, using Hyperledger Composer and Hyperledger Fabric. Among recent announcements, the company had a patent accepted to use blockchain for database management.

However, Co-founder Vitalik Buterin, who spoke with Quartz on the sidelines of Devcon4, isn't thrilled with IBM's moves.

"I don't understand this deeply, but the detail that jumped out at me is they're saying, 'Hey, we own all the IP and this is basically our platform, and you're getting on it.' And like, that's … totally not the point."
IBM's acqusition of Red Hat worries us somewhat because of Red Hat's software patents. What will be the fate of these patents in IBM's hands?
We never forgot how IBM leveraged the Intellectual Property Owners Association (IPO) for software patents lobbying in the US. They created a dedicated "taskforce" for this [
1
,
2
].
Another stacked panel of IPO was
advertised over the weekend
; it is a propaganda mill and front for IBM among other software patents proponents who loathe PTAB as it invalidates software patents by merely applying 35 U.S.C. ۤ 101 or the
law
(based upon
SCOTUS
). Notice who's in this "webinar"; just three law firms: "Gasper LaRosa of Jones Day, Brian Murphy of Haug Partners LLP, and Dorothy Whelan, Fish & Richardson" (they speak about PTAB, which
invalidates a lot of software patents
).
"The registration fee for the webinar is $135," it says. Wasting money to be lied to or get indoctrinated?
⬆