Final part, shades of IBM's "final solution" profiteering
Summary: Sometimes people are led to believe that corporations directly and indirectly run their country; judging by the events of 4 decades ago (IBM chief becoming the American representative in Russia/Soviet Union), this is hardly a new thing and it's not a myth, either
THE DETAILS surrounding Watson Jr. and his appointment inside the US government were covered again in part 4 ("IBM's Watson Came Under Fire for Representing the U.S. in U.S.S.R./Russia With No Qualifications or Any Relevant Experience"; see also introduction; part 1; part 2; part 3). Like his brother, it was about money, not skills. They were just born into a very wealthy family. That's their supposed skill. They then repeated their father's error.
This isn't an unusual thing by the way. "That would be a violation of the Logan Act," Ryan explained. But who's even enforcing it?
Personal wealth means loyalty to one's business rather than loyalty to one's country.
"Personal wealth means loyalty to one's business rather than loyalty to one's country."The Logan Act, according to Encyclopaedia Britannica's editors (most recently Michael Ray), says: "Any citizen of the United States, wherever he may be, who, without authority of the United States, directly or indirectly commences or carries on any correspondence or intercourse with any foreign government or any officer or agent thereof, in relation to any disputes or controversies with the United States, or to defeat the measures of the United States, shall be fined under this title or imprisoned not more than three years, or both. This section shall not abridge the right of a citizen to apply, himself or his agent, to any foreign government or the agents thereof for redress of any injury which he may have sustained from such government or any of its agents or subjects."

The background to this was unrelated to Russia. It was about France. "During the 1790s tensions were high between the United States and France," it says. "In 1778 France had formally allied itself with the 13 American colonies and French military and financial support was critical to the success of the American Revolution. As the French Revolution intensified and the ancien régime was swept aside in 1789, France's Revolutionary government looked to the United States for support. As the powers of Europe moved to stifle France's attempts to export its revolution, factions within the cabinet of U.S. Pres. George Washington advocated a range of responses to the French Revolutionary wars. Washington wished to adhere to a policy of strict neutrality between the belligerents, while treasury secretary Alexander Hamilton sought closer ties with Britain. Secretary of state Thomas Jefferson, who had just returned from a five-year mission in Paris, promoted a pro-French policy under the terms of the 1778 treaty. In the end, Hamilton's Federalists carried the debate, and the French were incensed when the United States passed the Jay Treaty in 1794. The treaty smoothed relations and expanded commercial ties with Britain. France, interpreting this as a violation of the 1778 treaty, placed an embargo on U.S. merchant ships and detained the seamen. [...] In order to stave off war, statesman George Logan traveled to France in 1798 as a private citizen to meet with government officials. Although he successfully concluded a pact whereby France ceased all detrimental actions against U.S. merchant ships, he was criticized upon his return to the United States. Political opponents called his acts treasonous. On January 30, 1799, the Logan Act was thus passed by the U.S. Congress to prevent any individual from corresponding with a foreign government without permission from the U.S. government. The Logan Act has been used in only one indictment (in the early 19th century), but that case was never prosecuted."


"Does money solve everything? Does trade overcome all issues and transcend tensions? Ask Watson the father how his business relationships with the Nazi Party turned out."According to media which Bill Gates has been paying, Gates is a virus expert and is also a techie. Sure, he has no degree in that area and he broke the law in that area to compensate for lack of technical edge. That same media tells us that he's an economist because his dad was rich and his mom came from a banking dynasty. We made a meme about it last night.

Does money solve everything? Does trade overcome all issues and transcend tensions? Ask Watson the father how his business relationships with the Nazi Party turned out.

Here's a document we found some days ago: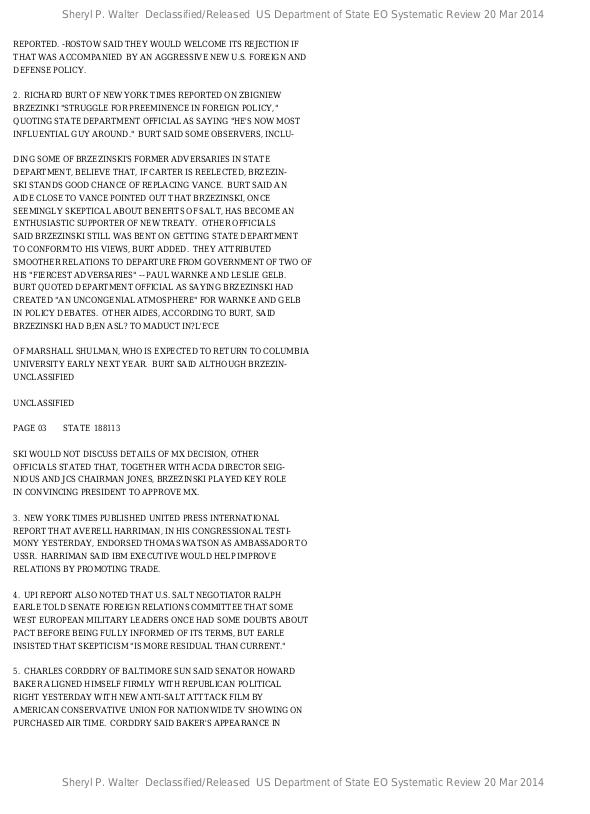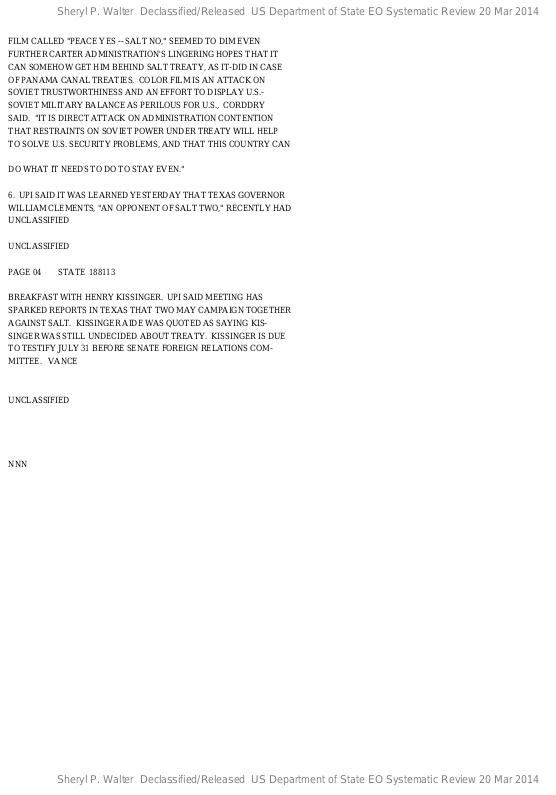 Notice how, in part 3, the rejection of Watson is being rejected. It says that the "New York Times published United Press International report that Averell Harriman, in his congressional testimony yesterday, endorsed Thomas Watson as ambassador to USSR. Harriman said IBM executive would help improve relations by promoting trade."

The magic of "trade"; To quote Wikipedia, regarding his father (same name): "Throughout his life, Watson maintained a deep interest in international relations, from both a diplomatic and a business perspective. He was known as President Roosevelt's unofficial ambassador in New York and often entertained foreign statesmen. In 1937, he was elected president of the International Chamber of Commerce (ICC) and at that year's biennial congress in Berlin stated the conference keynote to be "World Peace Through World Trade". That phrase became the slogan of both the ICC and IBM."

This is then followed by this section:


Dealings with Nazi Germany before World War Two

Watson's merger of diplomacy and business was not always lauded. In 1937 Watson met Adolf Hitler in his capacity as President of the International Chamber of Commerce[14][15]. During the 1930s, IBM's German subsidiary was its most profitable foreign operation, and a 2001 book by Edwin Black, IBM and the Holocaust, proves that Watson's pursuit of profit led him to personally approve and spearhead IBM's strategic technological relationship with Nazi Germany. It describes how IBM provided the tabulating equipment Hitler used to round up the Jews. His Hollerith punch-card machines are in the Holocaust Museum today. The book describes IBM's punch cards as "a card with standardized holes", each representing a different trait of the individual. The card was fed into a "reader" and sorted. Punch cards identified Jews by name. Each one served as "a nineteenth-century bar code for human beings".[16] In particular, critics point to the Order of the German Eagle medal that Watson received at the Berlin ICC meeting in 1937, as evidence that he was being honored for the help that IBM's German subsidiary Dehomag (Deutsche Hollerith-Maschinen Gesellschaft mbH) and its punch card machines provided the Nazi regime, particularly in the tabulation of census data (i.e. location of Jews). Another study argues that Watson believed, perhaps naively, that the medal was in recognition of his years of labor on behalf of global commerce and international peace.[6] Within a year of the Berlin congress though, where Watson's hopes had run high, he found himself strongly protesting the German policy toward the Jews.
So "World Peace Through World Trade" didn't work out too well, did it?
Here we go again with "IBM executive would help improve relations [with another nuclear superpower] by promoting trade." Highlighted below:
1. ROBERT KAISER OF WASHINGTON POST SAID AVERELL HARRIMAN'S APPEARANCE YESTERDAY WAS "THEATRICAL HIGH POINT" OF SENATE FOREIGN RELATIONS COMMITTEE HEARINGS ON SALT TREATY. KAISER SAID HARRIMAN, WHO TESTIFIED IN FAVOR OF TREATY, MADE HIS POINTS WITH CONVICTION AND STRONG VOICE, AND UNCLASSIFIED UNCLASSIFIEDSTATE 188113

ANSWERED QUESTIONS WITH INTELLECTUAL AND POLITICAL AGILITY. HARRIMAN TOLD COMMITTEE THERE WAS NOTHING ABOUT SOVIET SYSTEM THAT HE LIKED, BUT HE NEVERTHELESS WAS CERTAIN SOVIET LEADERS WERE INTERESTED IN AVOIDING WAR AND IN ARMS CONTROL AGREEMENTS. COMMITTEE ALSO HEARD TESTIMONY FROM FORMER UNDER SECRETARIES OF STATE GEORGE BALL AND EUGENE ROSTOW. BALL SAID NATO ALLIES WANTED SALT TWO APPROVED, KAISER

Sheryl P. Walter Declassified/Released US Department of State EO Systematic Review 20 Mar 2014

Sheryl P. Walter Declassified/Released US Department of State EO Systematic Review 20 Mar 2014 REPORTED. -ROSTOW SAID THEY WOULD WELCOME ITS REJECTION IF THAT WAS ACCOMPANIED BY AN AGGRESSIVE NEW U.S. FOREIGN AND DEFENSE POLICY. 2. RICHARD BURT OF NEW YORK TIMES REPORTED ON ZBIGNIEW BRZEZINKI "STRUGGLE FOR PREEMINENCE IN FOREIGN POLICY," QUOTING STATE DEPARTMENT OFFICIAL AS SAYING "HE'S NOW MOST INFLUENTIAL GUY AROUND." BURT SAID SOME OBSERVERS, INCLUDING SOME OF BRZEZINSKI'S FORMER ADVERSARIES IN STATE DEPARTMENT, BELIEVE THAT, IF CARTER IS REELECTED, BRZEZINSKI STANDS GOOD CHANCE OF REPLACING VANCE. BURT SAID AN AIDE CLOSE TO VANCE POINTED OUT THAT BRZEZINSKI, ONCE SEEMINGLY SKEPTICAL ABOUT BENEFITS OF SALT, HAS BECOME AN ENTHUSIASTIC SUPPORTER OF NEW TREATY. OTHER OFFICIALS SAID BRZEZINSKI STILL WAS BENT ON GETTING STATE DEPARTMENT TO CONFORM TO HIS VIEWS, BURT ADDED. THEY ATTRIBUTED SMOOTHER RELATIONS TO DEPARTURE FROM GOVERNMENT OF TWO OF HIS "FIERCEST ADVERSARIES" -- PAUL WARNKE AND LESLIE GELB. BURT QUOTED DEPARTMENT OFFICIAL AS SAYING BRZEZINSKI HAD CREATED "AN UNCONGENIAL ATMOSPHERE" FOR WARNKE AND GELB IN POLICY DEBATES. OTHER AIDES, ACCORDING TO BURT, SAID BRZEZINSKI HAD B;EN ASL? TO MADUCT IN?L'E'CE OF MARSHALL SHULMAN, WHO IS EXPECTED TO RETURN TO COLUMBIA UNIVERSITY EARLY NEXT YEAR. BURT SAID ALTHOUGH BRZEZINUNCLASSIFIED UNCLASSIFIED PAGE 03

STATE 188113

SKI WOULD NOT DISCUSS DETAILS OF MX DECISION, OTHER OFFICIALS STATED THAT, TOGETHER WITH ACDA DIRECTOR SEIGNIOUS AND JCS CHAIRMAN JONES, BRZEZINSKI PLAYED KEY ROLE IN CONVINCING PRESIDENT TO APPROVE MX. 3. NEW YORK TIMES PUBLISHED UNITED PRESS INTERNATIONAL REPORT THAT AVERELL HARRIMAN, IN HIS CONGRESSIONAL TESTIMONY YESTERDAY, ENDORSED THOMAS WATSON AS AMBASSADOR TO USSR. HARRIMAN SAID IBM EXECUTIVE WOULD HELP IMPROVE RELATIONS BY PROMOTING TRADE. 4. UPI REPORT ALSO NOTED THAT U.S. SALT NEGOTIATOR RALPH EARLE TOLD SENATE FOREIGN RELATIONS COMMITTEE THAT SOME WEST EUROPEAN MILITARY LEADERS ONCE HAD SOME DOUBTS ABOUT PACT BEFORE BEING FULLY INFORMED OF ITS TERMS, BUT EARLE INSISTED THAT SKEPTICISM "IS MORE RESIDUAL THAN CURRENT." 5. CHARLES CORDDRY OF BALTIMORE SUN SAID SENATOR HOWARD BAKER ALIGNED HIMSELF FIRMLY WITH REPUBLICAN POLITICAL RIGHT YESTERDAY WITH NEW ANTI-SALT ATTTACK FILM BY AMERICAN CONSERVATIVE UNION FOR NATIONWIDE TV SHOWING ON PURCHASED AIR TIME. CORDDRY SAID BAKER'S APPEARANCE IN

Sheryl P. Walter Declassified/Released US Department of State EO Systematic Review 20 Mar 2014

Sheryl P. Walter Declassified/Released US Department of State EO Systematic Review 20 Mar 2014

FILM CALLED "PEACE YES -- SALT NO," SEEMED TO DIM EVEN FURTHER CARTER ADMINISTRATION'S LINGERING HOPES THAT IT CAN SOMEHOW GET HIM BEHIND SALT TREATY, AS IT-DID IN CASE OF PANAMA CANAL TREATIES. COLOR FILM IS AN ATTACK ON SOVIET TRUSTWORTHINESS AND AN EFFORT TO DISPLAY U.S.SOVIET MILITARY BALANCE AS PERILOUS FOR U.S., CORDDRY SAID. "IT IS DIRECT ATTACK ON ADMINISTRATION CONTENTION THAT RESTRAINTS ON SOVIET POWER UNDER TREATY WILL HELP TO SOLVE U.S. SECURITY PROBLEMS, AND THAT THIS COUNTRY CAN DO WHAT IT NEEDS TO DO TO STAY EVEN." 6. UPI SAID IT WAS LEARNED YESTERDAY THAT TEXAS GOVERNOR WILLIAM CLEMENTS, "AN OPPONENT OF SALT TWO," RECENTLY HAD UNCLASSIFIED UNCLASSIFIED PAGE 04

STATE 188113

BREAKFAST WITH HENRY KISSINGER. UPI SAID MEETING HAS SPARKED REPORTS IN TEXAS THAT TWO MAY CAMPAIGN TOGETHER AGAINST SALT. KISSINGER AIDE WAS QUOTED AS SAYING KISSINGER WAS STILL UNDECIDED ABOUT TREATY. KISSINGER IS DUE TO TESTIFY JULY 31 BEFORE SENATE FOREIGN RELATIONS COMMITTEE. VANCE

UNCLASSIFIED

NNN

Sheryl P. Walter Declassified/Released US Department of State EO Systematic Review 20 Mar 2014

Sheryl P. Walter Declassified/Released US Department of State EO Systematic Review 20 Mar 2014
Putting a bunch of oligarchs and businessmen (or business sharks) in charge of a government doesn't quite work out, does it? Look how Donald Trump has run his country into the ground, treating COVID-19 like a mere "PR" issue of a private business with quarterly targets, choosing to belittle its severity at the expense of public safety (like 'consumer welfare'). When governments are run like businesses they become nihilistic and they're doomed to fail more badly than conventional governments. The term "fascism" is often used to refer to that former form of governance.
⬆