Are people who value their privacy a public health hazard? Masks are more effective and they actually enhance privacy.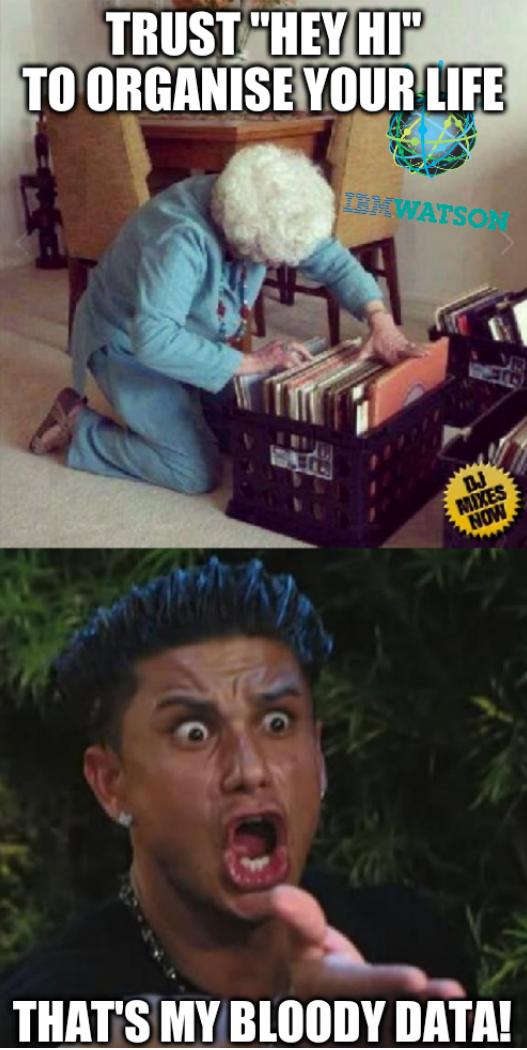 Summary: At warp speed the "War on cash" or "War on anonymous transactions" is moving ahead; now that COVID-19 infects a lot of people we're led to assume that mass surveillance saves lives not because of counter-terrorism but because of contact-tracing or whatever (in practice it's hardly effective, but it's conditioning people to give up any remnants of their privacy)
THE latest article (or two) by figosdev speaks of malicious devices such as listening devices -- a subject we've long spoken about. People's privacy is under attack, even more so during 'COVID-19 era' with quarantine and lock-downs.
Last week
the BBC published
"Coronavirus card payments: Bakery manager sacked for accepting cash"
(there were follow-up articles like
this one
). Two days ago I experienced something similarly awful. My wife and I were turned away by two coffee shops (
in a row
) for insisting on paying with cash (we have cards with us, but can people not have a simple drink anonymously anymore?). They also try to push people to install "apps" (malware), either for tracking or for ordering (or both). I never saw such a thing before. Suddenly... twice in a row, on the same day, 10 minutes apart. Two years ago I heard about a Raspberry Pi shop (down south) bragging about being "cashless", but not this. Not
coffee shops
...
"They also try to push people to install "apps" (malware), either for tracking or for ordering (or both)."Need I install an "app" (or carry a so-called 'phone') just to order a drink? What has society come to?

A manager of another coffee shop (who accepts cash and also uses a plain old calculator for billing, along with pen and paper) later explained to me that those other shops are dishonest; they're nowadays exploiting the pandemic to save money associated with cash handling while claiming that retaining no cash 'on site' would also discourage break-ins. We spoke in length about it and it was very insightful. Don't fall for the claim that 'cashless society' would somehow discourage crime. It harms the homeless who beg for change, it's really bad for senior citizens, and it harms people who are already poor and marginalised (unable to even open a bank account). This is class warfare.


"It's about saving money on cash handling."The idea that cash payments are 'dirty' and not acceptable for health reasons is also misunderstood. There is this lie; it's shaming people who pay with cash while glorifying those who do not as "Smart" (for giving away their identity when they absolutely don't need to). It's about getting as much surveillance as they can get. It's not about health. In many places that now reject cash they give food with their hands, cook the food with their hands etc. The notes and coins are not the biggest risk. It's about saving money on cash handling. Counting coins, notes and getting armed officers in special vehicles to pick them up isn't free. It's also about advertising, e.g. through "apps" that follow one around. It's supposed to result in brand loyalty while in practice alienating so many. See the reactions in the BBC reports. That's rather telling...

Once (or if) more shops are pushing against payments with cash they'll try to force people to use machines and "apps"; they try to get customers to replace tellers/cashiers and then they'll moan that there are "no jobs left..."


"So-called 'cashless' society is not something to strive for; it's not smart."This is not about hygiene at all. It's mostly about outsourcing/offloading the service to the customers. In shops that sell groceries they call it "self service" (checkout done by oneself, probably with a machine that many people's hands already touched, so out the window goes the tale about "hygiene").

The most painful thing about what happened two days ago is that even a place that we liked (for years) now refuses to deal with cash. There are no fallbacks offered/available. It used to be a good place to drink or dine, but now they're rude, they try to get people to use an "app", and they totally refuse to accept any cash payment (they almost give a dirty stare if you try). They basically discriminate against people; hey, might as well deny disabled people service because that doesn't suit their business model. Because it is "too much trouble..."

You know something is wrong when all you want to do is order something to drink (like morning tea) and if you don't have a bank account and carry a card that reveals your ID, then they just simply won't serve you and then get all smug and rude. So-called 'cashless' society is not something to strive for; it's not smart. Over the years I've written endlessly about checkouts with no members of staff (RMS spoke about it even longer than I have), public transport that refuses to deal with cash and now -- because of one crisis -- they're introducing another colossal crisis. Those who stand in their way they're portraying as a risk to public health. The "what have you got to hide?" line is turning into "why are you killing people?" ⬆