Donald Trump Helped Bill Gates Increase His Wealth by More Than 50%, Especially During the Pandemic
Dr. Roy Schestowitz

2020-10-25 19:49:42 UTC
Modified: 2020-10-25 19:49:42 UTC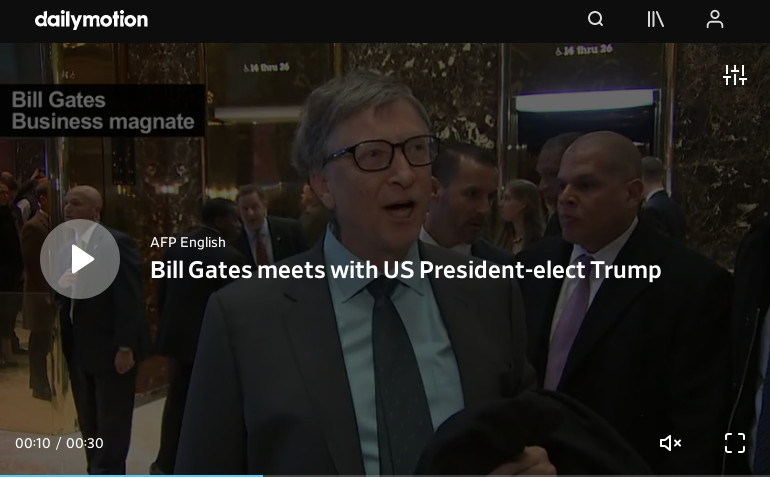 Source (video)
Summary: Contrary to ridiculous narratives disseminated by nutty accounts all around the Web, Gates and Trump are no foes but 'partners in crime'
THE OLD Bill Gates deposition is very much relevant in light of this past week's news about Google; Gates had the audacity to publicly instruct if not dictate who to go after next. The extent of his power if not role in the Donald Trump regime is debatable, but many people wrongly assume he's against Trump. Never mind if he personally visits Trump and was offered a job (by Trump himself) in the Trump administration.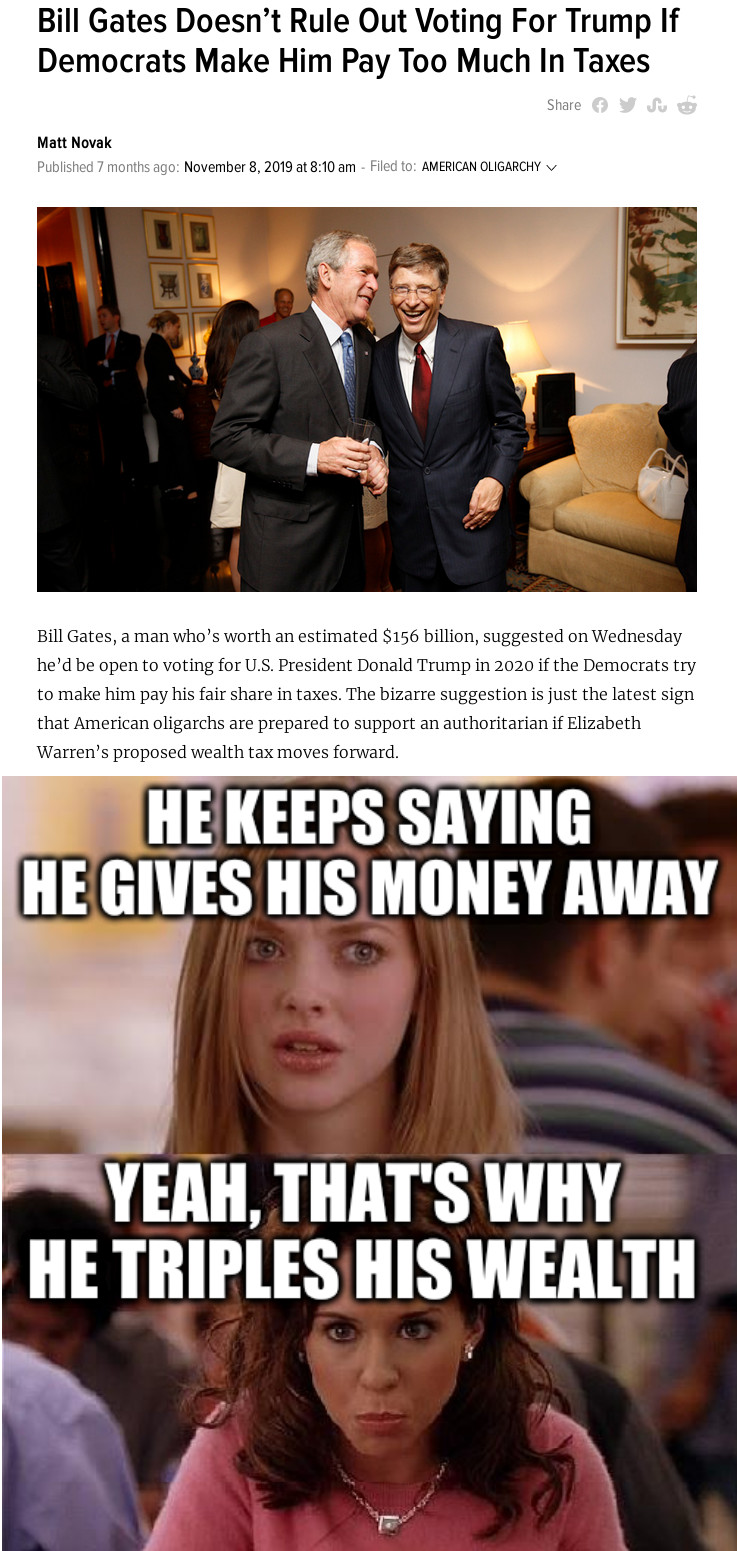 Earlier this year we saw two disturbing developments; first of all, Microsoft and Trump colluded for Microsoft to 'steal' TikTok (eventually it did not materialise) and around the same time Trump gave a contract (i.e. taxpayers' money) to a company strongly tied -- in the financial sense -- to a vaccine profiteer called Gates. The financial ties are obscured using a secretive fake 'charity', based around the Cayman Islands. As Tim Schwab put it earlier this month


Public understanding of Gates's finances is also limited by the foundation's maze of inscrutable investments, like its reported $100 million stake in GTI 8 Institutional Investors—a private fund domiciled in the Cayman Islands, a jurisdiction renowned for its financial secrecy. The company in charge of the fund, Global Forest Partners, said the fund's specific holdings are not publicly disclosed.
Yes, the Cayman Islands. Sounds like the sorts of things Trump does and would support others doing. The legal action from Barr's (Trump's protégé) DOJ against Google was likely the cherry on the cake prepared for Gates,
modelling an action against a company that doesn't impose its products on people after an action against serial, chronic criminals
that
force
people to use Windows, Office and so on.
Gates has always been good at pocketing taxpayers' money (by lobbying politicians and infiltrating institutions with his dad's help). He's still doing just that. COVID-19 and public schools are a lot of public money. While many struggle to make ends meet
Microsoft also took billions in bailouts (again, taxpayers' money)
.
⬆