Spineless Campinos Protects Team Battistelli From EPO Staff (and From Accountability) Instead of Protecting Staff From Corruption and From Team Battistelli
Dr. Roy Schestowitz

2021-02-20 05:25:13 UTC
Modified: 2021-02-20 06:34:49 UTC
Summary: The mask has fallen off (if António Campinos ever wore a mask to begin with); he's protecting the oppressors from those whom they oppress and plunder instead of the other way around
LATER today we'll publish EPO Crisis Under António Campinos - Part 3: Campinos Rallies Behind Bergot (Part I and Part II were published yesterday).
"We have IPFS set up for censorship resistance and Techrights now has its own capsule on Gemini..."We have 6 documents left to discuss here in Techrights because we may have gotten the answer we looked for (what the EPO likely tried to distract staff from). As it turns out, social dialogue broke down because António Campinos put his full weight behind criminals and crooks such as Benoît Battistelli, with enablers such as Madame Bergot (not just mates of Campinos, whom he 'imported' from his previous employer into the EPO despite lack of experience/knowledge of patents).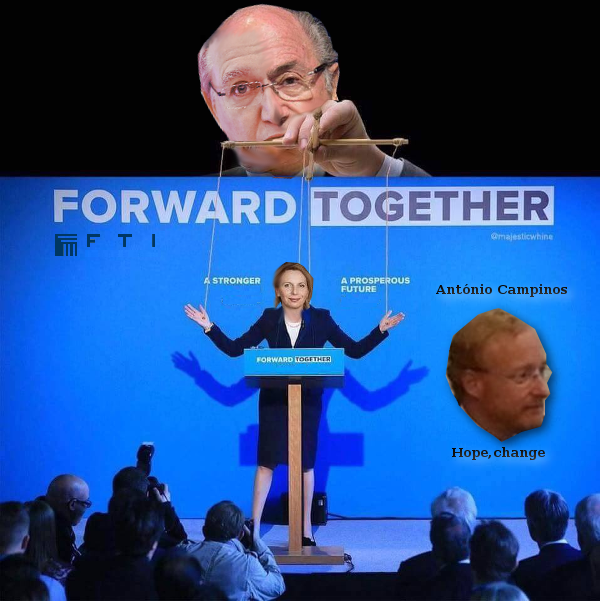 "Le Guern is still a young chap," one person told us last night. "And possibly intelligent. He night be aware that collaborating with the EPOmafia will bring him nowhere. Leaving the EPOmafia would be a very wise decision."
Yes, the EPO is considered to be a "Mafia"... by its very own staff.
Here's the message discussed in the next video, which we'll publish shortly (it should be noted that by "colleagues" António Campinos means Team Battistelli, not the
actual
examiners or their representatives who raise
legitimate concerns
).
Supporting our colleagues



16.02.2021

Message from the President

Dear Colleagues,

On 4 February there was a communication by SUEPO. It was - and remains - extremely problematic. It questioned the professionalism and ethics of colleagues, particularly when representing the Office in social dialogue. And it also insinuated that the management is responsible for one of the colleague's current situation. These claims aren't just categorically untrue, they could also be considered libellous.

Naturally the Office encourages and supports different views and freedom of expression, particularly for those elected to represent staff. But there are limits to ensure that we can all carry out our duties in a safe environment. We have to make sure that dialogue is based on our organisation's values of trust, fairness and mutual respect. That is something I insist on. Not only is it a necessary foundation of a genuine social dialogue, they are values that we are all entitled to as members of the EPO community.

Of course we might not agree with each other all the time. Indeed, decisions might be taken that some disagree with strongly. But that is no reason to ever make personal attacks on our colleagues, especially not in public. Regrettably, that is exactly what has been done: SUEPO have shown explicitly their willingness to attack the professionalism and reputation of our colleagues in public - purely for trying to carry out their professional duties. That is not acceptable. And it doesn't matter which staff members are subjected to the attack. We, the Office, will defend any of our colleagues in the same way.

Moreover, the publication is hugely disappointing for all those that are genuinely interested in a new, more respectful social dialogue. The mindset displayed in the SUEPO publication simply isn't in keeping with our times. In this EPO - the EPO of today, and tomorrow - we are trying to build a constructive, more positive social dialogue that addresses the issues that our colleagues care about, such as education reform, extension of contracts, strike regulations, etc.

Despite a respectful request, SUEPO have made no attempt to retract their communication, or to apologise to any of those concerned. There has only been a request for clarification, despite the fact that the problematic nature of their publication is evident and plain for all to see.

Regrettably, we therefore no longer have any guarantee that SUEPO will give our colleagues even the most basic level of respect required for a progressive face-to-face dialogue. As a result, I have requested that social dialogue with SUEPO will continue only by written exchange for the next three months, starting from today. At that point we will revaluate the decision. In the meantime, face-to-face meetings on social dialogue issues will continue with Staff Representatives. You can find all the necessary correspondence relating to this matter below.

António Campinos

[SUEPO publication of 4 February]

[President's letter to SUEPO of 10 February]

[SUEPO's reply of 14 February]

[President's letter to SUEPO of 16 February]

[President's letter to CSC of 16 February]
We intend to publish a lot more about this. We have IPFS set up for censorship resistance and
Techrights
now has its own capsule on Gemini (available at
gemini://gemini.techrights.org
).
A list of clients/browsers by which to access the Techrights capsule can be found here. The capsule is almost complete (identical to the World Wide Web site). It can help bypass censorship, which the EPO management tries to impose on staff (to prevent staff becoming aware of EPO crimes). Since the "Mafia" that runs the EPO loves hiring all sorts of aggressive law firms in London area to bully me... ⬆