David Kappos (IBM/Microsoft Lobbyist) Reported for Misuse of Authority and Conflict of Interest
Dr. Roy Schestowitz

2021-09-07 14:50:58 UTC
Modified: 2021-09-07 15:00:23 UTC
Old monopolies and current monopolies want more than just patent monopolies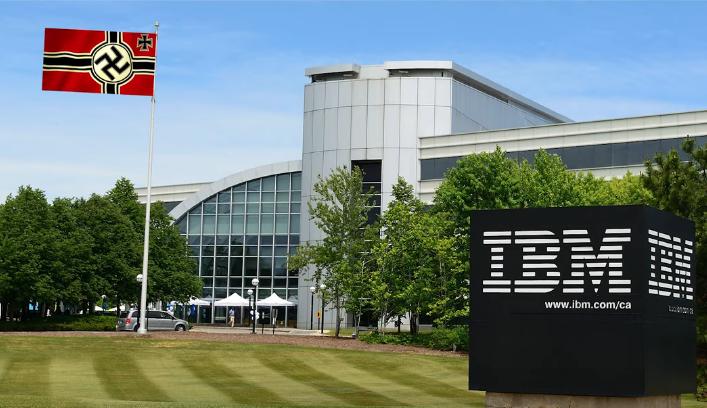 Image sourced from "The Hidden Nazi History of IBM and how they chose profit over morality"
Summary: For a number of decades the USPTO has been discriminating against GNU/Linux users and for a number of years it has been pushing "Microsoft tax" (applicants must pay more if they don't use Microsoft's proprietary formats); some people challenge this culture of vendor capture inside the USPTO
LAST month we wrote about issues associated with past staff of the U.S. Patent and Trademark Office (USPTO) which now works in the lobbying sector, in effect trying to shape the law for large clients like IBM and Microsoft. Among the objectives: extinguishing 35 U.S.C. § 101 and bringing back software patents. Last year we showed that an IBM lobbyist (paid millions by IBM) "Used COVID-19 Lies to Push for Software Patents From the Back Door, Undermining What Courts Have Determined" (even the highest court); not even the EPO had gone that far in promotion of software patents.
"We have many readers who use GNU/Linux, but we're not sure how many of them interact with patent offices."Earlier this year we mentioned how those same people misused the USPTO to reinforce Microsoft's monopoly. One of our readers has had enough and is taking action [PDF]. Bar complaint against Kappos was submitted the other day. "I filed a bar complaint against Kappos in California," a reader told us, where he's a member of the bar. I'll file complaints in New York and Washington, DC, too - where he is also a member - but it seems to be a little more difficult than in California."

"I will be very surprised if anything is done about my complaint. But, if they go so far as to contact Kappos about the complaint, it will have been worth it.

"The issue I attacked him on is the "Electronic Filing Incentive." You can read about it in the attached pdf.

"I live in rural West Virginia, so I have only been on the internet for 7-8 years, and, before that, I filed my applications through the post. No problem, until Kappos came along, and tried to force everybody to buy Microsoft and Lenovo.

"At first, I used Windows - like everybody - but I bought Windows 8, which was junk, and I discovered Linux, which I've been using for probably about 7 years.

"Most of the people at the USPTO are lawyers, it seems, and they are creating "barriers" - as described in my pdf - against Linux users.

"Maybe somebody could file bar complaints against lawyers in the USPTO because of the barrier against Linux, using the complaint in my pdf as a guide. It would require some research to identify the lawyers, and then find out where their bar membership is: which state(s), and maybe Washington, DC.

"I can't do it. I use Linux, but don't really have the technical knowledge to make a strong complaint. Maybe you know somebody who could do it."

We have many readers who use GNU/Linux, but we're not sure how many of them interact with patent offices. Nevertheless, any action against behaviour such as this can only potentially improve things. We need to make ourselves noticeable/heard. Otherwise, systematic discrimination will carry on, reinforced by people whose top clients are proprietary software giants that pursue loads of software patents. ⬆