Debian GNU/Linux Means Free as in Freedom, But the Firmware Question Remains Relevant
Dr. Roy Schestowitz

2022-04-19 22:09:52 UTC
Modified: 2022-04-19 22:10:16 UTC
Video download link | md5sum 5e82bffd47b795619dd5179e5fe11371
The Firmware Trap
Creative Commons Attribution-No Derivative Works 4.0
Summary: Debian GNU/Linux has about 1,000 developers and volunteers, but that's not going to be enough when Linux-hostile hardware companies are slinging proprietary firmware; Debian recognises that this puts off some potential new users
THE work done by the Debian Developers is amazing. I use two Debian machines (Debian 10 and Debian 11) and so does my wife (also Debian 10 and Debian 11). The operating system is robust, predictable, and is rightly labeled "stable".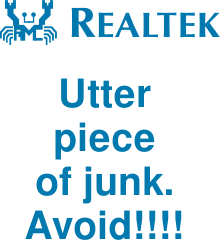 Installing Debian was never very easy. That's why many people turned to Ubuntu (that's not the sole reason; other aspects are 'freebies' like ShipIt and marketing campaigns online). Remember the old joke about Ubuntu being a word that means "can't install Debian".

I've dealt with Debian-like installers since I was a student (the first installer of Ubuntu was just like it; I used that installer in Ubuntu 4.10). I can cope with them OK and so can my wife, but we're relatively technical. Compared to what I saw in KDE neon and in LMDE last month, Debian's 'traditional' (non-GUI) installer isn't easy. It's a lot more versatile, sure, but there are further barriers.


"The problem I encountered was solely due to the hardware maker, not Debian."About 24 days ago I bought a low-end machine, thinking it would work like a champ with Devuan (I'd rather not use systemd). Latest Devuan didn't work with my network card, Debian 11 didn't work with it, and LMDE (yes, also Debian based) didn't work after I had tried many different things. I spent quite a few hours on all this before turning to KDE neon, which wasn't my first choice.

The problem I encountered was solely due to the hardware maker, not Debian. Avoid Realtek!!! Be sure to check your machine has noting "Realtek" in it. There are many forum posts online blasting that company for its really awful drivers. Many -- like myself -- had to spend a lot of time because of this. Even with firmware files it was difficult to get it working until very recent months. And even then one had to use a very "modern" (recent) release, or shoehorn things into the kernel.


"I neither support nor object to what McIntyre suggests."Debian understands the frustration caused by these things. It wants to do something about it, which is perfectly understandable. Things have changed and the FSF may have too.

Debian Developer Steve McIntyre is aware of such issues, which he is hoping to tackle even if that means FSF won't be too happy. There are many comments in LWN and in Phoronix about this subject. It's a passionate debate/subject as people have had many different experiences over the past decade, and partly because Wi-Fi becomes more widespread in more countries. So we can expect the issue to become more pressing.

I neither support nor object to what McIntyre suggests. In the video above I merely try to present the situation as it is. ⬆