History of Software From Minsk (SaM), Belarus by Proxy
Dr. Roy Schestowitz

2022-04-27 17:59:24 UTC
Modified: 2022-04-27 17:59:24 UTC
Video download link | md5sum b2582a7f369824cd9e78519aa4cff764
Who Made SaM
Creative Commons Attribution-No Derivative Works 4.0
Summary: Essential EPO work has been outsourced to Belarus by Benoît Battistelli and now António Campinos, Battistelli's friend, has the audacity to claim the EPO has moral high ground (while funneling EPO funds to Belarus)
TODAY we've finished covering about a third of the series, which started this past Saturday, almost exactly two months after Putin had invaded Ukraine with help from Lukashenko (who isn't particularly popular in Belarus but is ruling by force just like Putin). The video above says a few things not covered in Part 5. Those are mostly personal thoughts.
Here are the first 5 parts for some further context:
There's
a lot
more to come. Tomorrow we'll show or explain what Lukashenko means to Belarus.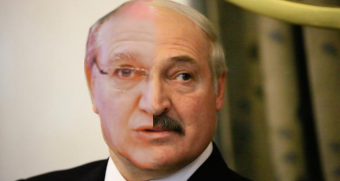 There are commonalities or similarities to the EPO, where almost 0% of the staff trusts the President (it was just 3% two years ago).

There's an important staff survey going on (with deadline ending this coming Friday; hopefully almost everyone will participate). In Belarus, like in the EPO, opinion polls that aren't controlled by the dictator became de facto verboten because they helped disprove the "rule by consent" delusion; in the EPO's case, staff that helped with polls got mentally tortured by Battistelli's 'Stasi' -- to the point of breakdown.

Lukashenko isn't just a name; Lukashenko is a modus operandi. ⬆