Political Bias is a Distraction From Google's Abuse of Power Over E-mail
Dr. Roy Schestowitz

2022-10-27 00:56:32 UTC
Modified: 2022-10-27 01:07:02 UTC
Video download link | md5sum 649075c605903b8625d94f16c8093b26
Google as E-mail Cop
Creative Commons Attribution-No Derivative Works 4.0
Summary: It's easy to get distracted by the media and think that Google's manipulation of E-mail traffic is a political rather than a corporate issue
T
HE E-mail system as a
decentralised
system is
under attack
. Life is getting a lot more difficult for those wishing to use E-mail without outsourcing to companies like Microsoft and Google.
To put things in perspective, Microsoft isn't even commanding the market anymore (Hotmail is a fossil and Outlook/Exchange are systems for losing mail and getting cracked). Here's
one recent graph
(biased by demography):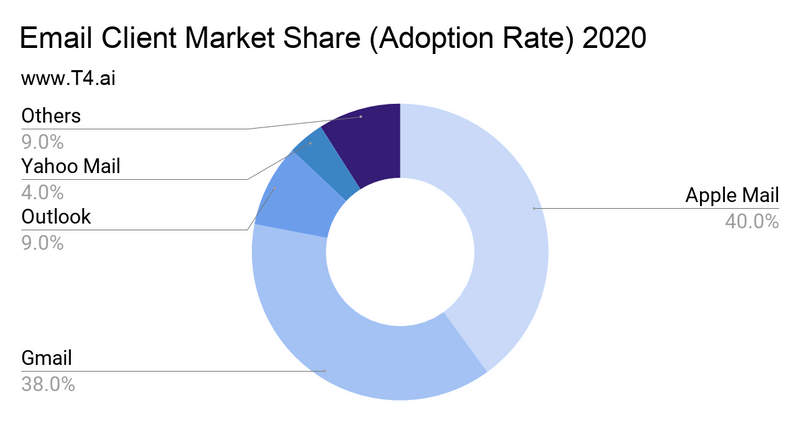 When we last checked (about a year ago), Microsoft only had about 2% market share in E-mail, so let's focus on Google instead.
The video above explains how the media frames it, but the real issue is not that "Google's spam filter is blocking spam," to quote an associate. "That is a red herring. The more serious problem is that Google's spam filter is blocking nearly all independently operated mail servers."
"Here is
one case study
" (and
another
).
With
further complications being added
older E-mail clients cannot keep up and sometimes they're shunned completely. The centralisation of E-mail is bad for a whole bunch of reasons. "Oversight, surveillance, and (in the case of employers) micromanagement," an associate noted, adding that: "With the advent of Microsoft Outlook, it's not only insecure but also highly unreliable and 10% - 20% of messages for Outlook/Exchange go missing."
"When we last checked (about a year ago), Microsoft only had about 2% market share in E-mail, so let's focus on Google instead."The thing not to get distracted by is stuff like this or that, framing it in the context of political parties and orientations.

More needs to be said about -- and against -- the E-mail consolidation or monopolies/oligopolies because several institutions outsource their E-mail, even some governments. Our associate speaks of "the Appeal To Novelty (argumentum ad novitatem) that the drones in purchasing and the suits in the C-suite evaluate software based on very few other criteria other than version number. Recall in the NT vs Netware days they jump the versions up to have a higher number than the competition. Then renamed it to "2000"."

This is a separate but related issues that'll be addressed in today's fifth video (the above is the first of five). ⬆