06.07.10
Gemini version available ♊︎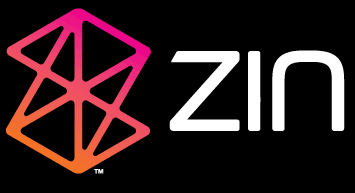 Summary: Windows security problems abound, with impact on Microsoft's mobile business too (not that many people depend on it, especially not "KIN")
Robert X. Cringely thinks that "Microsoft is dead, long live GoogApple" and the Financial Times covers the cult hero's perspective on Windows:
Steve Jobs' assertion that personal computers running Microsoft's Windows operating system are in a permanent decline has been met with surprising agreement.
Microsoft Nick responds to this by asking in his the headline: "Can Microsoft be cool again?" (as if Microsoft was ever "cool")
Here is the response from the 'Microsoft press' (Pender) and other sympathisers. They defend their own interests, but then again, Google's interest in demoting Windows gets reported very widely [1, 2, 3] now that it formally dumps Windows. Google does have a conflict of interests (it has at least 3 Linux-based operating systems), but the news is considered so big that it is affecting Microsoft's stock (which fell "17.84% Since Reporting Quarterly Results 43 Days Ago"). From a financial news site:
Microsoft Takes Punches (MSFT)

If that statement is true, Microsoft (MSFT: Charts, News, Offers) might want to hang their hat on that statement as the company took it on the chin again today with the announcement that Google (GOOG: Charts, News, Offers) is moving away from the Windows operating system because of security concerns.
Here is Microsoft's frantic "damage control":
Google, up until now the rare company that lets employees pick their operating system, has banned Microsoft's Windows, ostensibly for security reasons. Microsoft responded by mocking the journalists who bought that explanation.
Microsoft is also attacking messengers with talking points and sometimes distortions, principally through dishonest former employees like Gartenberg and longtime Microsoft boosters like Preston Gralla. Microsoft plays "dumb" and it gets it some desired press coverage, e.g.:
Here is the type of thing that happens when someone tries Windows:
Using Windows for a Day Cost Mac User $100,000

[...]

Unfortunately for Green, that PC was the same computer his kids used to browse the Web, chat, and play games online. It was also the same computer that organized thieves had already compromised with a password-stealing Trojan horse program.

A few days later, the crooks used those same credentials to steal nearly $100,000 from the company's online accounts, sending the money in sub- $10,000 and sub-$5,000 chunks to 14 individuals across the United States.
And more from last week's news:
Online criminals are scanning the Internet and attacking Windows 2000 machines that haven't had a recent Windows Media Service patch installed, Symantec said Wednesday.
Who can forget Microsoft's silent patches? Certainly not Dave Methvin who wrote about them some days ago:
Recently, the folks at Core Security noticed that Microsoft has been delivering more fixes during patch day than they have documented in their security bulletins. It's great that Microsoft is fixing more security issues, but when they're not documented the IT department's job could become even more challenging.
Those 34 flaws which Microsoft has counted for Tuesday are likely to be another fake number that Microsoft can choose rather arbitrarily by hiding the changes it prefers to stay secret. Those figures from Microsoft are widely reported everywhere (dozens of articles in recent days) without any questions asked about those numbers and their validity, just their source or origin (Microsoft, with no independent audit). What a shame.
The Chinese government, an ally of Microsoft and a back doors proponent, is working with Microsoft on code inspection.
Microsoft is giving the Chinese government access to the source code for Windows 7 and other key products in an effort to head off any concerns about the security capabilities of Microsoft products.
Whose "security capabilities"? The FBI's?
And on we move to another area, namely Windows Mobile and its newer brand names. "Hackers plant viruses in Windows smartphone games," reports Reuters.
Hackers have planted viruses in video games for smartphones running on Microsoft Corp's Windows operating system, according to a firm that specializes in securing mobile devices.
From Apple Insider we have:
Expensive malware appears for Microsoft's Windows Mobile

Malware embedded into legitimate-looking games designed for Windows Mobile has appeared, automatically dialing up foreign telephone services to ring up hundreds of dollars in illicit charges for users behind their backs.
And on it goes [1, 2]. Windows Mobile suffers yet another abandonment:
Nimbuzz has announced that it would no longer be developing its IM client for Windows Mobile based devices.
Microsoft tries to rekindle its mobile strategy in Saudi Arabia of all place (there is also news from Microsoft Jordan). IDG has this new slideshow/gallery of "Microsoft's Mobile Flops" and there are many examples therein. Luckily, Microsoft was never dominant in the mobile arena. Steve Ballmer makes more empty promises and admits that Microsoft is far behind. Several Web sites are spreading apparent lies/misrepresentations [1, 2] which are being refuted as follows:
The Wall Street Journal reports that several current and former Microsoft employees express growing concern about the company's struggles in the consumer market, especially the mobile segment. So when the blogosphere erupted late last week with reports that Microsoft told a developer conference audience it expected sales of devices based on its forthcoming Windows Phone 7 OS to top 30 million by the end of 2011, citing market data from research firm IDC, more than a few onlookers did a double take. One problem: IDC has no idea where those numbers originated. "We don't know who used it and where it came from. It's kind of disturbing," IDC wireless analyst Will Stofega told The Seattle Times. "We're really pissed."
More nonsense from IDC. Its own (former) employees have admitted that they make stuff up based on gut feeling. It's all about advertising clients while looking sophisticated enough. We have leaked E-mails which show IDC doing this with Microsoft. IDC is also still counting the wrong/improper thing to belittle GNU/Linux in servers. These analysts don't bother listening to critics and correcting their measures. They would rather lie over and over again (it's periodic FUD, quarterly or annual).
In any event, Microsoft is doomed when it comes to mobile devices, unless of course it does something radical ("Microsoft's mobile future questioned"). "KIN" reviews continue to show that it's a failure [1, 2, 3, 4, 5]. Microsoft is trying discounts/sales [1, 2], but "Microsoft Kin Critics [are] Venting On Facebook," says CRN. We gave other examples of many complaints from buyers of "KIN", which seems to be more experimental than OpenMoko. It has serious hardware and software flaws, so it's no wonder its leadership quit Microsoft last month [1, 2, 3] (or was pressured to leave, i.e. fired). █
Permalink

Send this to a friend