Contents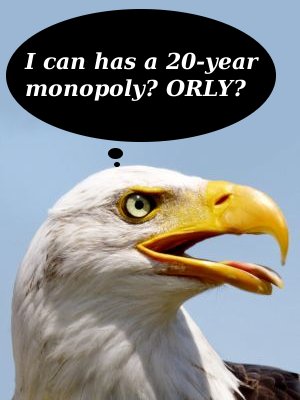 Summary: Nokia will not produce anything of mass appeal, but it will, however, emit patents for Microsoft to attack Linux/Android with
OUR new page about MOSAID will help us keep track of the troll Microsoft plans to use, probably against Android.
Microsoft has taken what it wanted from Nokia and it will leave the corpse to dry up and die like like Yahoo! Even longtime Microsoft boosters do not believe that Nokia can save Microsoft or vice versa.
To quote this new article:
There are early signs of trouble with Nokia's initial round of Windows-based smart phones.

The Espoo, Finland-based mobile phone company has bet its future on a decision to shift its high-end hardware to Microsoft Windows Phone software and away from its proprietary Symbian OS. The company recently started selling the first fruits of its arrangement with Microsoft, the Lumia 800.

Bernstein Research analyst Pierre Ferragu pointed out a research note Friday that checks on Google Trends finds that the buzz level for the Lumia 800 is about on a part with the Nokia N8, the company's top-of-the-line but poor selling smartphone a year ago. He thinks this one could be a dud, too.
Nokia was about to deliver a great GNU/Linux-based platform before a mole entered the company. The rest is history and we covered it extensively. Now we need to keep a close eye on MOSAID. Regulators should too. █
"Microsoft and its employees now think it is indeed the Master of the Universe."
–Stewart Alsop, Fortune
Summary: Stories from Microsoft shed light on a cultural embarrassment
SOME months ago we wrote about toxic culture inside the toxic company. There is a new batch of reports that put together some interesting observations. For instance:
Anyone who thought Microsoft was full of straight-laced computer geeks was wrong. Over the summer, a £10m High Court battle raised the curtain on allegations of a culture of lewd behaviour, heavy drinking and sexism at its UK division, entirely at odds with its blue chip corporate image.

Claims ranged from senior managers making sexual advances towards their colleagues; female executives having "catfights" for being too "bubbly"; and unlimited vodka served on ice sculptures to drunken executives as they partied in a "throbbing" mass. It all sounds a bit – well – 1980s.

Many will argue that this sort of behaviour is not unusual at an office party, especially among sales staff, often driven by a "work hard, play hard" ethic.

But what was striking about the alleged behaviour at Microsoft was the number of senior executives involved.

The High Court lawsuit was brought by Simon Negus, once one of its most senior directors in Britain, who was sacked for lying amid claims that he kissed a colleague, Toni Knowlson, at one of the company's annual "Global Microsoft Exchange" parties in Atlanta. He was also accused of sexually harassing a string of other women.
Quoting some more key bits, "sexual advances that one married director made towards Emma Cloney, a well-respected businesswoman, so rattled her that she ended up fleeing a party under "protection".
"Drinking to excess and loutish behaviour was commonplace, along with wrecking hotel rooms and throwing food around restaurants – always on expenses."
It's not just in the UK. "More recently, in Texas, a new legal row over sexual harassment has alleged that a very senior executive in the US told colleagues he had "zero pity" for the victims of the Japanese tsunami, and would like to "push them right under the bus and create another"."
And on we go: "We work on the basis that everything is a zero sum game – I win, you lose."
"Microsoft is a bunch of narcissistic thugs, who run the company like gangsters," Homer claims. "I'm shocked and amazed," he adds sarcastically.
Also from the article: "Claims ranged from senior managers making sexual advances towards their colleagues; female executives having "catfights" for being too "bubbly"; and unlimited vodka served on ice sculptures to drunken executives as they partied in a "throbbing" mass."
This is not just gossip because it helps establish a connection between people who run an unethical company and have a dubious lifestyle, too. █
Direct link to deposition video | Full set of the deposition videos (including Ogg Theora versions)
Summary: Bill Gates' crimes come back to haunt him, but he refuses to admit what things he previously wrote can show rather clearly — that he decided to break the competitors' products rather than compete
MR. GATES was expected to be brought back to the courtroom. This finally happened some days ago and there is video coverage too:
Mr. Pogson points out and highlights some of Gates' own words (as found in Comes vs. Microsoft):
I have decided that we should not publish these extensions. We should wait until we have a way to do a high level of integration that will be harder for the likes of Notes, Wordperfect to achieve, and which will give Office a real advantage. [...] Having the Office team really think through the information intensive scenarios, and be a demanding client of systems is absolutely critical to our future success. We can't compete with Lotus and Wordperfect/Novell without this.
Now, look at the exhibits shared by Groklaw and some of the reports from there:
We had a reporter there at the Novell v. Microsoft antitrust trial on Friday, and I gather it was quite a day. As you probably saw from the Salt Lake Tribune article we put in News Picks yesterday, the judge, U.S. District Judge J. Frederick Motz, had set aside five hours Friday to consider a Microsoft motion on whether to stop the trial now, on the alleged ground that Novell had failed to present a case. That kind of motion is typical after the plaintiff finishes presenting its case in most civil trials. What was different was that the judge took it seriously enough to even listen to extended oral argument. He does seem to have a Microsoft tilt, frankly.

By the way, Bill Gates is expected to testify on Monday. The trial is scheduled to continue on Monday, but the judge took the arguments on the Microsoft motion under advisement, and he could still rule to stop the trial if he wants to. And from all I've seen, he wants to. But if that happens, it won't be before Gates testifies. It seems Novell found a crucial bit of evidence that the judge was not expecting.
Here is another one from Groklaw:
The media reports that Bill Gates' testimony was that they decided to make the API change because of worry about breakage, but Novell responds to that and the other excuses amply.

Novell even points out that the judge is bound by the appeals court. They did rule that this case had to go to the jury, after all. It's the law of the case. Novell seems to be setting things up so the record is complete and clear for an appeal, should one prove necessary.
The Microsoft boosters cannot quite spin Gates out of this one. Yes, Microsoft needed to shoot Novell's horse, as Pamela Jones once put it. Techrights' Ryan quotes an article as saying: "He [Gates] testified later that Microsoft had to dump a technical feature that would have supported WordPerfect because he feared it would crash the operating system."
Based on the exhibits we have, this is nonsense. The statement from this article is a lie. To quote other bits:
Microsoft's Windows 95 rollout presented the most challenges in the company's history, leading to several last-minute changes to technical features that would no longer support a rival software maker's word processor, Bill Gates testified Monday in a $1 billion antitrust lawsuit filed by the creator of WordPerfect.
As Homer put it in USENET, "Microsoft's Godfather [is] back in court"
Quoting his message through The Register: "Gates: Novell are sore losers, Word trounced WordPerfect Microsoft supremo testifies at antitrust hearing
"Gates told a court in Salt Lake City, Utah, on Monday that his Redmond minions "worked super-hard" on Word. He added: "It was a ground-breaking piece of work, and it was very well received when we got it done.""
Homer's response is that "they worked "super-hard" … by poaching Charles Simonyi and Richard Brodie from Xerox, to "rewrite" Xerox Bravo, the first GUI word processor, then rebranded it as Microsoft's "innovation".
"Then they worked "super-hard" to break cross-platform software, by releasing deliberately broken APIs, whilst using undocumented APIs for their own software, just like they did with Novell, Netscape, Real Networks and anyone else who dared to support anything but just Windows.
"Both the DOJ and the EU Commission have already exposed Microsoft's criminal business methods in great detail, producing a swath of court evidence, most of which originates from within Microsoft, so why does this even need to go to trial again? It should be an open and shut case.
"Here's a good summary [PDF]"
Here is another article about it:
Attorneys for Novell are expected to cross-examine Microsoft chairman Bill Gates Monday in a federal courthouse in Utah, where jurors are hearing Novell's claim that the software giant used anticompetitive means to quash Word competitor WordPerfect and Excel rival Quattro Pro.

U.S. district court judge J. Frederick Motz, who is presiding over the case in Salt Lake City, may also rule Monday on Microsoft's request, submitted Friday, to dismiss the case.

Novell sued Microsoft in 2004, claiming the software maker "deliberately targeted and destroyed" its WordPerfect word processor and Quattro spreadsheet franchises because they were compatible with non-Windows operating systems. Novell also charged that Microsoft banished WordPerfect from the Windows 95 rollout in an effort to drive the application into obscurity.
While it is true that this was ages ago, no justice was ever restored and Gates has done some other atrocious things since then. He is a user, a self-glorifying one (reputation laundering). █
Summary: Microsoft's inability to get security right costs the customer a lot, literally
The Xbox business has been a disaster for years, but we have not covered it for about a year because we decided to shift focus to more urgent matters. But there is this interesting news that affects Xbox users:
GAMERS USING Microsoft's Xbox Live online gaming service have been hit by scams resulting in millions of stolen cash.

Thousands of accounts have been hacked by scammers conning users into giving up sensitive details in return for rewards, reports The Sun. Users in the UK apparently have lost £100 on average but some have been swindled out of up to £200.
More here:
Thousands of Xbox Live users have fallen victim to a phishing scheme perpetrated by online thieves.

The scam entailed sending emails to users directing them to a phoney website offering free Microsoft Points. To redeem the points, individuals were asked to enter confidential information, allowing the criminals to access their bank accounts.
This is not the first incident of this kind. It's just the reliability Microsoft is able to assure (or not). Thanks for readers who pointed this out to us. █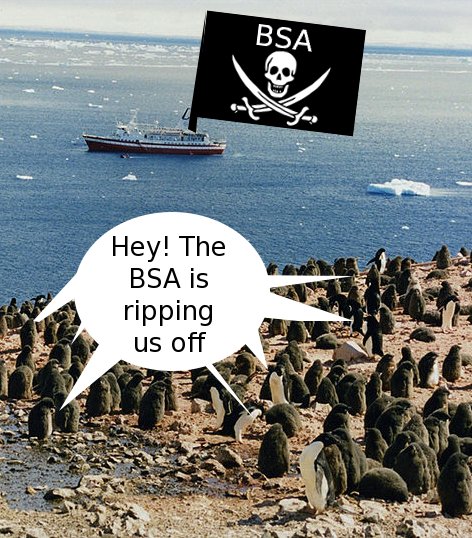 Summary: More propaganda from Microsoft and its lobbyists, as well as rebuttals to that
Microsoft front groups like the BSA are using IDC and other so-called 'analysts' to manufacture self-serving propaganda. We gave many examples of this in prior years.
IDG (IDC patent company) helps promote this nonsense under the banner of "reporting" or "news"and the language says it all really. This on example goes like this: "Pirated software saves its users in developing countries more than $2.9 billion annually. So finds a study of manufacturers in Latin America, Central and Eastern Europe and Asia-Pacific commissioned by Microsoft. "
Yes, paid for by Microsoft. As TechDirt points out, Microsoft shot itself in the foot:
Microsoft 'Anti-Piracy' Campaign Explains Why It's Bad For Businesses To Pay For Microsoft Software

[...]

In the distant past, Microsoft used to be willing to admit that — especially in developing countries — the company was significantly better off due to infringement. Bill Gates famously said: "As long as they're going to steal it, we want them to steal ours. They'll get sort of addicted, and then we'll somehow figure out how to collect sometime in the next decade." More recently, of course, Microsoft has been increasingly aggressive when it comes to its anti-piracy campaigns. The company recently did a PR stunt around Global Play Fair Day, in which it released a study, done by Keystone Strategy, which I think is supposed to explain the importance of not infringing. However, the message that it actually seems to be sending is: "paying for Microsoft software is bad for business."

I'm not joking.
We wrote about the BSA previously, e.g. to explain who was funding SOPA lobbying. The BSA seems to have had unintended effects:
Late last week and over the weekend, supporters of SOPA started pushing a slightly ridiculous idea that a bunch of big tech companies "supported SOPA." This was based on the fact that the oftentimes extremist organization, the BSA, had come out in favor of SOPA, and a few people chose to believe that meant every member of the BSA — including companies like Apple, Intel and Dell — supported SOPA. The attempt to pretend that Apple must support SOPA was angering a lot of Apple fans, and it appears that something happened behind the scenes.

The BSA has now come out with a blog post "clarifying" its position…
Then again, when they hide behind "BSA", the paymasters almost manage to hide their participation. █
Apple's strategy is bleeding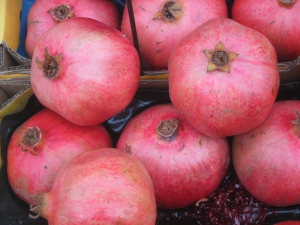 Summary: Linux-powered devices continue to flow into shelves in Europe while Apple's market shrinks and the politicians intervene, alleging that the patent wars are anti-competitive
IN THE PREVIOUS post we wrote about Apple, which was trying to embargo the Linux-based competition using patent aggression. Well, it didn't quite work out, much to Apple's chagrin. To quote:
Apple's motto was 'good artists copy, great artists steal'. Steve Jobs who himself copied/stole the idea of Mac from Xerox was upset that Samsung copied the design of the iPad. A sane person will find the iPad and Galaxy Tab 10.1 to be completely different devices, still a German court banned Samsung Galaxy Tab just because it was rectangular. I wonder if the same court will ban all TV sets and cars and laptops…because they all look same.

That was a 'moronic' decision, according to SJVN. The good news is Samsung has launched a new version of its Galaxy Tab to dodge Apple's 'design' claims.
According to another report, governments start to intervene and they should remember that Apple started this mess. To quote:
The EU has said it is concerned about the Great Patent Wars being a cover for unfair competition practices by IT firms.

Despite no complaints being filed, the European Commission decided to open an investigation into the warfare between Apple and Samsung involving 3G standards patents.

"We requested information from both Apple and Samsung. We have not yet received the answers," EU Competition Commissioner Joaquin Almunia told reporters. "We need to look at this because IP rights can be used as a distortion of competition but we will need to look at the answers."

"In particular, in the IT sector, it is obvious it is not the only case. Apple and Samsung is only one case where IP rights can be used as an instrument to restrict competition," he said, according to a Reuters report.
This is mostly bad news for Apple. Samsung was never too interested in litigation, but Apple did not know how to compete differently. Over in the US — unlike the EU — Apple is still enjoying favouritism. Remember that the ITC is a US body for US companies, so this news is hardly shocking. Apple will probably just lose the battle faster by getting distracted; a lawsuits strategy is long-lived. According to news we posted earlier amd based on some questionable criterion, Android now had double the market Apple has. █