11.23.11
Gemini version available ♊︎
Apple's strategy is bleeding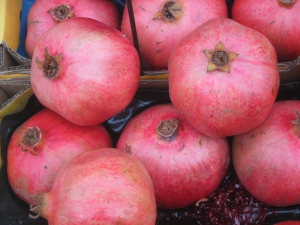 Summary: Linux-powered devices continue to flow into shelves in Europe while Apple's market shrinks and the politicians intervene, alleging that the patent wars are anti-competitive
IN THE PREVIOUS post we wrote about Apple, which was trying to embargo the Linux-based competition using patent aggression. Well, it didn't quite work out, much to Apple's chagrin. To quote:
Apple's motto was 'good artists copy, great artists steal'. Steve Jobs who himself copied/stole the idea of Mac from Xerox was upset that Samsung copied the design of the iPad. A sane person will find the iPad and Galaxy Tab 10.1 to be completely different devices, still a German court banned Samsung Galaxy Tab just because it was rectangular. I wonder if the same court will ban all TV sets and cars and laptops…because they all look same.

That was a 'moronic' decision, according to SJVN. The good news is Samsung has launched a new version of its Galaxy Tab to dodge Apple's 'design' claims.
According to another report, governments start to intervene and they should remember that Apple started this mess. To quote:
The EU has said it is concerned about the Great Patent Wars being a cover for unfair competition practices by IT firms.

Despite no complaints being filed, the European Commission decided to open an investigation into the warfare between Apple and Samsung involving 3G standards patents.

"We requested information from both Apple and Samsung. We have not yet received the answers," EU Competition Commissioner Joaquin Almunia told reporters. "We need to look at this because IP rights can be used as a distortion of competition but we will need to look at the answers."

"In particular, in the IT sector, it is obvious it is not the only case. Apple and Samsung is only one case where IP rights can be used as an instrument to restrict competition," he said, according to a Reuters report.
This is mostly bad news for Apple. Samsung was never too interested in litigation, but Apple did not know how to compete differently. Over in the US — unlike the EU — Apple is still enjoying favouritism. Remember that the ITC is a US body for US companies, so this news is hardly shocking. Apple will probably just lose the battle faster by getting distracted; a lawsuits strategy is long-lived. According to news we posted earlier amd based on some questionable criterion, Android now had double the market Apple has. █
Permalink

Send this to a friend