11.22.22
Gemini version available ♊︎
"Buy Nothing Day" Black Friday has mostly polluted 'Linux' sites with mindless marketing spam (it's just Tuesday and it's already happening)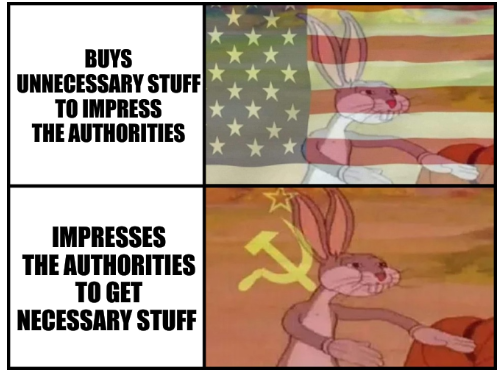 Summary: Friday is "Buy Nothing Day"; remember that needless consumption isn't something to be envied or applauded but the exact opposite
Internal articles of interest: My Year as a Digital Vegan — Part IX — Hard Reckonings: The Nine Circles of E-Waste
Links of interest:
In backlash to the chaos of 'Black Friday', consumers are taking to social media to fight back against the spending day. Using the hashtag #buynothingday, consumers are boycotting the post-Thanksgiving shopping day, where retailers infamously cut prices in order to free up space for holiday merchandise and rack up sales. The "Buy Nothing Day' campaign is now in its 24th year.

Buy Nothing Day encourages consumers to not spend anything for 24 hours, and instead, use the time and energy to spend time with friends and family. The pointed campaign now exists in 60 countries.

This is not to say that it's never ok to want or need things – I myself am an object enthusiast. But it is an opportunity to re-evaluate how much and what we buy, and think about alternative ways of accessing them beyond buying new all the time.

So here are 7 activities for you to try on Buy Nothing Day this year that can be carried over into your year-round relationship with things (jump to a section: declutter, swap, repair, make, borrow, bake, donate).
Permalink

Send this to a friend