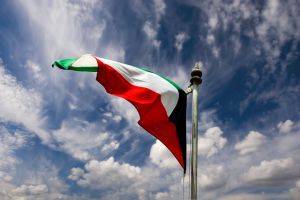 Summary: How Microsoft uses heads of states to dictate what software citizens should be taught and use, but then hunts down those who distribute the software at affordable prices that Microsoft used to accept or at least tolerate
F
OR quite a few months now we have shown how Microsoft travels to the middle east and arranges for colleges/schools to indoctrinate the young for the One Microsoft Way. We typically see
Live@Edu
being used in this region. The following
little announcement
is hardly the exception when it comes to Microsoft's focus on 'education' (assuming that it is the role of schools to train children to become docile Windows and Office users).
Microsoft to turn Semblio educational application into a service



[...]

"We have communicated these changes to our partner community at large and continue to work with them to create education services around SharePoint, BPOS, Live@edu, and Office," the spokesperson added.
Now, watch how Microsoft and the Kuwaiti Government go ahead and arrange deals behind closed doors. We last wrote about Microsoft at Kuwait
way back in January
. Generally, in the Arab world Microsoft has been signing quite a few exclusionary deals over the past year or so. We covered many of them, but we certainty missed a few. Under those deals (typically memoranda of understanding), the executives are not permitting non-Microsoft software to become widespread or even considered. It's anti-competitive, but here is
what Microsoft does with the government of Kuwait
:
Furthering its commitment to promote good government practices through the use of technology, Microsoft Kuwait today announced that it has completed a workshop for senior technology executives from the Kuwaiti government that took place at Movenpick Hotel Al Bida'a. A series of presentations was made by Microsoft that demonstrated how technology can help improve performance within the Kuwait eGovernment framework thereby leading to improved governance practices. The event was attended in cooperation with the Central Agency for Information Technology...
It's quite predictable what happens next.
Basically, Microsoft criminalises the population by making it dependent on expensive proprietary software that stifles choice. We have explained this point several times before. Later on, when those who cannot afford Microsoft products desperately need to open an old Office document or run a Windows-only program, they run over to the black/grey market, then break copyright law. Microsoft leads them to this, but they did have another way with Free software, though their schools and government (general environment) did not expose them to it.
Here is what Microsoft is doing in Dubai, UAE [
1
,
2
]. Reports from the past week include:
i.
Microsoft settles out of court with Dubai 'pirate' retailer
Microsoft Gulf has reached an out-of-court settlement with a Dubai retailer caught selling pirated copies of its software.

Illegal copies of Microsoft Windows and Office were seized by authorities in a recent raid on a store in the Al Khaleej Centre in Bur Dubai, Microsoft said in a statement.
ii.
Computer Reseller In Dubai Reaches Out-Of-Court Settlement With Microsoft
Microsoft Gulf today announced that it has reached an out-of-court settlement with a reseller who was selling illegal software from his store in Al Khaleej Centre in Bur Dubai. The settlement was reached after authorities seized pirated software from the store during a recent raid. The raid resulted in the confiscation of pirated Microsoft Windows and Office software.
iii.
Computer Reseller in Dubai Reaches Out-of-Court Settlement with Microsoft
This is not a happy ending. This is a case of Microsoft punishing the
very same distributors whom it used to encourage
, passively.
⬆
"As long as they are going to steal it, we want them to steal ours."
--Bill Gates