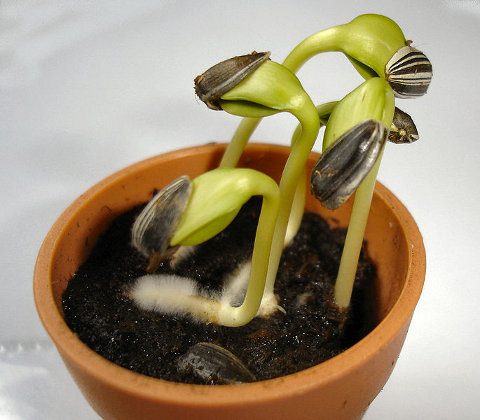 Summary: The Gates Foundation, one of the bigger supporters of Monsanto's colonisation of Africa, invests in business-friendly African organisations, including the African Agricultural Capital which supports "plant breeding, seed production"
AS investor of Monsanto, the Gates Foundation has been helping Monsanto privatise Africa's seeds [1, 2, 3, 4, 5, 6, 7, 8]. It's a profitable business in the long term and there is PR -- not just money -- to be made. As we showed some months ago, the Gates Foundation also pays NPR, which in turn glorifies the Gates Foundation and currently lies on Monsanto's behalf, based on this new article at least.
Monsanto targets public radio to spread false biotech messages



For years my alarm has been set to pubic radio so I can lie in bed for five minutes and have a grasp on the day's news before I even get up. I, like many other Americans, rely on NPR and other public-radio shows for news that is what I deem to be as unbiased and fair as possible. But this morning my ears burned as I listened to an on the American Public Media show Marketplace sponsored by Monsanto, the world's largest corporate agribusiness chemical firm, touting how its genetically modified (GM) seeds are going to save the world from environmental catastrophe and human hunger. It left me wondering, particularly in tough economic times, how do media ethics hold up? (The GMO seed giant has been bombarding liberal-minded publications with similar propaganda, see image to the right, for months.)
Richard Stallman
references this article
and says that
"NPR presents Monsanto ads that whitewash genetically modified crops and falsely suggest that they help solve the problem of world hunger.
"I stopped giving to NPR in the 90s when I noted the presence of advertisements. NPR is noncommercial, but that no longer means no commercials."
One of our readers told us about
another new article
about the many casualties of Monsanto's long history of criminal behaviour. They are still trying to hide the poisoning of a poor population in the United States (we have shared some videos about it at the beginning of this year).
For more than 30 years, historic mercury discharges in the Anniston community have gone unprobed, an investigation by The Anniston Star found. Industrial-released mercury entered the environment decades ago, but no one is sure how much is out there or where it is.

Monsanto Corp.'s chemical plant in western Anniston used mercury and lead, both neurotoxicants, to produce the raw materials for PCBs in the 1950s and '60s.

Before the discovery of PCB and lead pollution in local streams, ditches and low-income neighborhoods, Monsanto operated a caustic soda and chlorine plant that sent as many as 40-50 tons of liquid mercury into its waste stream, company records show. Fifty tons is the equivalent of 10 dump truck loads.

Monsanto employees swept mercury spills into drainage ditches leading to the plant's storm sewer, where traps recovered elemental mercury for reuse. Periodically, Monsanto employees cleaned out the mercury ditches and traps, according to documents provided to The Star by Solutia Inc., Monsanto's spin-off company.
This brings us back to the Gates Foundation, which is seeding the patented seeds market all over Africa (it also tries to do this in India these days). The following new article is baffling because it talks about "organic farming" (not organic food), saying that it "improve[s] food production". Is this really about avoiding patented seeds from Monsanto? Or could it be like the tobacco 'prevention' we wrote about in
the previous post
? Based on
Skeptoid
,
GMO giants often own the organic market too
(illusion of choice).
In other news from last week, watch the Gates Foundation alongside Shell (the Gates Foundation
invests in its oil production, which kills African children
). They
give money to some curious entities
, including the African Agricultural Capital which they can influence with money.
Funding for the grants was provided by the Bill & Melinda Gates Foundation, The Lemelson Foundation, and the Shell Foundation.

Organizations selected to receive grants were: African Agricultural Capital, Agora Partnerships, E+Co, the Center for Creative Leadership, Financial Alliance for Sustainable Trade, the Grassroots Business Fund, Mercy Corps, Root Capital, Root Change, the Small Enterprise Assistance Fund, ShoreCap Exchange, SNV Netherlands Development Organisation, and TechnoServe.
We have just taken a look at the Web site of the African Agricultural Capital (AAC), only to find that its
investment scope
includes:
"Plant breeding and seed production; companies involved in all aspects of plant breeding, seed production, seed marketing and inputs marketing."
Sounds like a good fit for companies like Monsanto. We have not looked at other organisations yet (there are many listed above and AAC is the first), but this would be an interesting exercise given more time.
⬆