Patents Roundup: University of Colorado Conference on Software Patents and Free Software; "Patent Absurdity" in Connecticut Film Festival; Amazon's Absurd Patent; Monsanto's Meat Patents
Dr. Roy Schestowitz

2010-05-02 07:24:48 UTC
Modified: 2010-05-02 07:24:48 UTC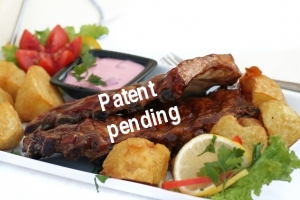 Summary: 4 new items covering the absurdity of the patent system and resentment against it
●
A conference on software patents and free software
(Jonathan Corbet went to the University of Colorado to study these issues)
A survey was done back in 2008, with 15,000 surveys sent out to a large number of firms. 1,333 of them - representing over 700 companies - came back. The numbers that came out were interesting, if arguably unsurprising.

According to this survey, 65% of software companies have no interest in software patents; they do not see patents as an important part of doing business. That compares with 82% of non-software companies which said they were working toward the acquisition of patents. It is worth noting that companies with venture capital backing had a higher level of interest in software patents than those without.
●
Film, new media and music featured at Connecticut Film Festival workshops
(the film "
Patent Absurdity"
was already mentioned in [
1
,
2
3
,
4
,
5
])
The Connecticut Film Festival will also feature the world premiere of the film "Patent Absurdity," which explores the case of software patents and the history of judicial activism that led to their rise, and argues that programmers are finding it increasingly difficult to write programs for which they won't be liable to be sued.
●
Amazon Patents Selling Used Goods At Starbucks, Barnes & Noble Or Other Locations
(we have a new
reference page about Amazon
)
theodp writes "Having already been burned by Amazon's 1-Click patent, one imagines Barnes & Noble will be fuming to learn that the USPTO granted Amazon a patent Tuesday covering the use of Barnes and Noble's physical stores to fulfill orders placed for used goods on Amazon. The e-tailer was awarded U.S. Patent No. 7,702,545 for its System and Method for Facilitating Exchanges Between Buyers and Sellers, legal-speak for arranging a place to meet to exchange cash for used goods ordered online. From the patent: 'In an exemplary embodiment, buyers and sellers are permitted to designate exchange locations in the system 100. An exchange location may be a location that the user regularly visits. For example, users may designate locations such as health clubs, schools, coffee shops, book stores, and so on, as acceptable exchange locations.'"
●
Meat claimed as invention by multinational company of Monsanto
(we wrote about Monsanto in some of our previous posts because of Microsoft/Gates connections [
1
,
2
,
3
,
4
,
5
,
6
,
7
,
8
])
*Stop patenting the food chain!

Multinational seed corporations are following a consequent strategy to gain control over basic resources for food production. As recent research shows not only genetically engineered plants, but more and more the conventional breeding of plants gets into the focus of patent monopolies: International patent applications in this sector are skyrocking, having doubled since 2007 till end of 2009. Further on the multinationals expand their claims over the whole chain of food production from feed to animals and food products such as meat. In a pending patent application from Monsanto even bacon and steaks are claimed: Patent application WO2009097403 is claiming meat stemming from pigs being fed with the patented genetically engineered plants of Monsanto. A similar patent is applied for fish from aquaculture in March 2010 (WO201027788). Far reaching patents on food are even already granted: Monsanto received a European patent (EP 1356033) in 2009, which the chain of food production from seeds of genetically engineered plants up to food products such as meal and oil are covered.