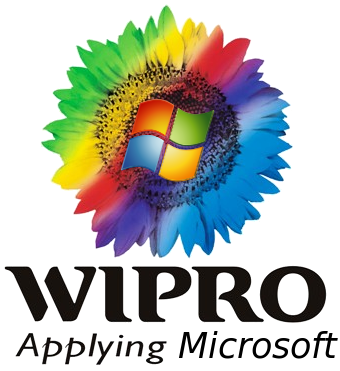 Summary: The company behind the Indian lobby for OOXML and other such pro-Microsoft policies (e.g. software patents) helps Microsoft replace Western workforce and receives incentives for it
THE LATEST DEPARTURES from Microsoft are signs of trouble, which as we'll show in this post, leads to both legal aggression (secondary business model) and offshoring of workers (cost savings).
A lawsuit which was mentioned in
a previous post
has its defendant
explain why Microsoft's legal action is unjust
and the resorting to a lot of litigation in general (especially patent related) is probably not worth is. But Microsoft is practically promoting those who perform acts of extortion (Horacio moved up the ranks) and based on the following news, Microsoft adds a new man to become a litigation head:
From
another news article
:
David Howard, the cochair of the white-collar and securities litigation group at Dechert, is leaving the firm to become corporate vice president and deputy general counsel in charge of litigation at Microsoft, according to sibling publication The Legal Intelligencer.
From
Law.com
At Microsoft, Howard will report to the company's general counsel and senior vice president of legal and corporate affairs, Brad Smith.
Recently, Microsoft
relocated part of its legal team to India
and an employee spilled the beans by saying that Microsoft "routinely produces and/or condones deficient investigations, covers up alleged misconduct, mischaracterizes evidence, refuses to preserve or provide pertinent facts and data, protects the perpetrators and retaliates against victims."
A few weeks ago we found out that
Wipro is the company which manages this outsourcing for Microsoft
and
we warned about Wipro also because of OpenOffice.org incursions
. According to the
India Times
, Microsoft has
just given Wipro a partner award for India
.
IT major, Wipro, today said that it has bagged the 2010 Microsoft Country Partner of the Year Award for India.
More
here
:
Wipro has won the 2010 Microsoft country partner of the year award for delivering market-leading customer solutions built on Microsoft technology, the IT bellwether said in Bangalore on Monday.
So anyone who doubts the strength and intensity of this relationship ought to pay attention [
1
,
2
,
3
,
4
,
5
,
6
]. Microsoft was throwing many partner-related awards at companies last week, buying loyalty (e.g.
Synergy
) of companies that will potentially lobby their government for corrupt processes such as the
OOXML process
. "Top 500 Nationally Ranked VAR NewMarket Technology, Inc. Joins Microsoft World Partner Conference in Washington, D.C. July 11-15," says
this new press release
. Microsoft is building coalitions.
⬆