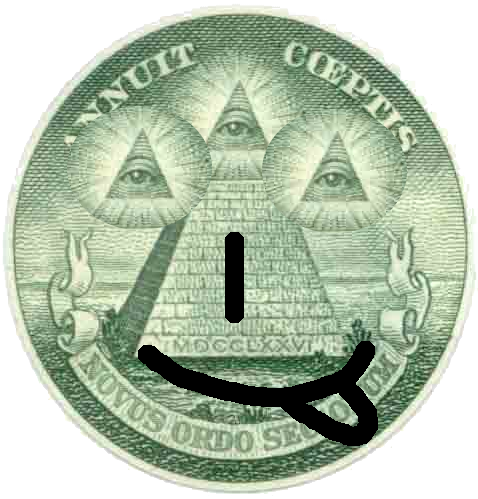 Summary: Intellectual Ventures is reportedly failing, despite all the capital which was funneled into it by Gates, Microsoft, and Apple
ABOUT a decade ago, by Nathan Myhrvold's own admission, Bill Gates and this buddy of his came up with the idea of patent hoarding (and subsequent patent extortion) into which the patents-loving Gates poured billions of dollars of his own money, along with Microsoft and Apple. They called it Intellectual Ventures and it is the most splendid example of why the patent system rewards unethical -- and at times corrupt -- individuals like patent trolls and racketeers [1, 2, 3, 4, 5, 6, 7]. Nathan Myhrvold is considered the world's biggest patent troll and he reportedly uses over 1,000 satellite firms (yes, that's over one thousand) to engage in his extortion racket that's structured like some sort of a pyramid.
Intellectual Ventures has already spent around $5 billion acquiring patents (that's all it does as no products ever come out of Intellectual Ventures) and notable victims of extortion from Intellectual Ventures have paid around $100 million. That's a lot of money, but apparently it's not enough to make this unproductive parasite thrive as a business (if extortion qualifies as a legitimate business per se).
"Intellectual Ventures Shows A Negative 73 Percent Return," says
this new report
, but it would be nice to have this claim verified independently.
The link is a PDf download of a document from the University of Texas Management Company listing all of its private investments in venture funds and private equity funds, along with their internal rates of return (IRR). One of the worst performers is Intellectual Ventures, the patent portfolio fund started by Nathan Myhrvold that has a reputation for patent extortion. One of its funds, the Invention Development Fund I, has a negative 73 percent IRR (Dixon mistakenly thought it was negative 78 percent, but close enough). Another fund, the Invention Investment Fund II, has a negative 10 percent return. The two funds combined are delivering a negative 36.66 percent IRR for the University of Texas.
Even if Intellectual Ventures operates at a loss, its terrorisation of the entire industry is a good outcome for some of its investors, which include Apple and Microsoft (they are on the safe side of course).
This patent troll needs to be eliminated and it's very doubtful that anyone can be fined or arrested because with over a million dollars (per annum) in lobbying alone, Intellectual Ventures has made it apparent that the tail continues to wag the dog, i.e. the rich people continue to control the regulators who were supposed to watch them.
In other news of abuse,
Rambus continues to attack the entire industry with submarine patents
. [
via
]
The International Trade Commission has announced its findings in the NVIDIA/Rambus patent infringement lawsuit and it's not the sort of ruling Team Green would've preferred. The commission found NVIDIA to be in violation of three Rambus patents. The trade panel also granted an injunction Rambus had requested, which theoretically prevents NVIDIA and the various companies attached to the lawsuit (Asus, HP, Palit, and MSI among others) from selling products that contain the infringing IP. This last bit sounds more ominous than it actually is; there's a 60-day window before the injunction takes effect and NVIDIA believes it has other options.
Rambus -- unlike Intellectual Ventures -- at least has some products. So as much as the industry detests Rambus, no-one deserves exile more than Intellectual Ventures and the new-age gangsters who created it.
⬆