Microsoft's #1 Cash Cow Doesn't Sell Well Anymore, Steve Ballmer Pressured to Leave
Dr. Roy Schestowitz

2010-07-31 06:18:09 UTC
Modified: 2010-07-31 06:18:09 UTC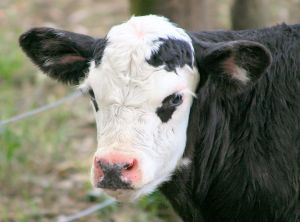 Summary: Microsoft's Office sales are said to be "disappointing" and the Wall Street Journal foresees more trouble ahead
M
icrosoft Office 2010
has been receiving poor reviews
, but as noted before, Microsoft hyped it up far too much (marketing budget alone almost reached $100,000,000). See for example posts like:
Microsoft Office 2010 sales are disappointing
, says a report which IDG
mentioned
:
"This fact highlights the challenges for Microsoft going forward for Office," Baker wrote. "A strong product launched into a saturated market faces considerable headwinds. Even so, sales of Office 2010 in general have to be characterized as a bit disappointing during the first two weeks."
This isn't particularly surprising and as Canonical's Matt Asay
points out yesterday
:
n Wednesday's Wall Street Journal, columnist Holman Jenkins, Jr asks if "Steve Ballmer is a failed CEO?" then forecasts Microsoft's feeble future even as it banks record profits. Microsoft is a company stuck in the glory years of the 1980s and 1990s - truly glorious years for a company that built not one but two massive cash cows: Windows and Office.
The profit margins of Windows and Office gradually erode as competition increases. Microsoft's Windows profits
decline over the years
, leading to
more and more layoffs
and
an increase in Microsoft's debt
. Don't believe the
accounting hype
like Asay believes it. Ballmer inherited a company with huge cash reserves which were depleted.
⬆