OMG!Mono!
Dr. Roy Schestowitz

2010-08-25 18:52:34 UTC
Modified: 2010-08-25 18:55:21 UTC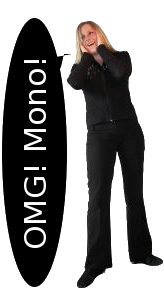 Summary: Mono boosting comes from OMG!Ubuntu! (as usual), but the original source of Mono development is drying up
The OMG!Ubuntu! Web site recently got a sibling called OMG!SUSE! and both appear to be regular Mono pushers. The latest example from OMG!Ubuntu! is promotion and glorification of the very thing we warned about some days ago:
The video below sees Seif Lotfy (of Zeitgeist, Sezen, OMG! fame) show off a Zeitgeist-powered Tomboy plug-in he's been working on .What does it do? Simply put it shows you everything you were doing whilst writing a note - from what you were listening to what you were looking at.
Mono is another sure route to domination by Microsoft, not just patent threats. Consider the fact that
Microsoft will be paid for each such device that Kyocera ships
and
the same goes for Linux-based tablets from Samsung
. Because of the wording of the patent deal with Samsung, we immediately suspected at the time (2007) that Mono had at least something to do with it.
The rumors are now reality: Samsung on Tuesday showed the world its first glimpse of the Samsung Galaxy Tab, the company's new 7-inch tablet.
Can one have this tablet
without
Android and then install Android (or
Cyanogen
) oneself in order to sidestep the 'Microsoft tax' on Linux from Samsung? If not, then it's better to avoid all of these products from Samsung and instead reward companies that sell Android on similar devices
without paying Microsoft
for the 'privilege' of selling Linux.
With the exception of some posts [
1
,
2
,
3
] that lack substance, OpenBallnux is a ghost town and Ballux is mentioned in conjunction
with IBM
at Novell's PR blog. That's some extremely scarce coverage. It's probably a good thing because Ballnux is where Mono typically spreads from. If Novell goes bellyup, so will Mono. Too few people except Novell employees are interested in this Microsoft-serving project. As for Microsoft boosters, they already stick with .NET, not its Novell-flavoured little cousin.
⬆