"Corporate Terrorism" From Patent Monopolists
Dr. Roy Schestowitz

2010-09-18 00:23:02 UTC
Modified: 2010-09-18 00:23:02 UTC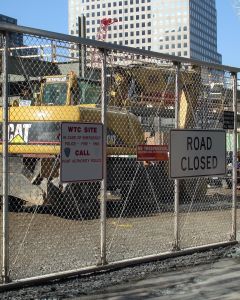 Summary: Patents impede scientific progress, Monsanto uses patents in addition to spies from a Blackwater subsidiary to impede its competitors, and resemblance to Microsoft is shown
EARLIER TODAY we posted a reminder about today's Software Freedom Day and called software patents the #1 threat to software freedom (whether this is universally true is debatable). Technollama pointed out earlier today that "Researchers who apply for more patents tend to collaborate less with others" and it linked to a wonderful paper which can be found at Cell.com. Here is the abstract: [via Dr. Glyn Moody]
Advances in bibliometrics present new methods for analyzing emerging collaborative innovation models. These methods are illustrated by the Canadian Stem Cell Network, which fosters high-profile multidisciplinary, collaborative, international research. However, patenting negatively impacts collaboration patterns in published research. Policies directed at collaboration and commercialization may be in conflict, depending on the degree to which one activity is emphasized over the other.
Given that science works better with freedom from patents, why would anyway advocate patent monopolies? That is probably because of the selfish nature of many players, especially those who are
already
dominant. The title of the paper above is
"Commercialization and Collaboration: Competing Policies in Publicly Funded Stem Cell Research?"
(so obviously it's to do with biology).
One of the most vicious companies in this area is the
Gates
-backed Monsanto, whose patent monopolies Gates is investing in and promoting. It's truly a travesty which actually harms research rather than helps it. What makes it worse is that Monsanto commits felonies and gets away with it because it has enormous influence in government (thanks in part to former employees who famously took positions of power, the so-called 'revolving doors' effect).
A few moments ago we learned that
"Monsanto hired Blackwater Subsidiary to Spy on Animal Rights and Environmental Activists"
, based on
The Nation
which is quite reliable.
Jeremy Scahill reports in the latest issue of The Nation that subsidiaries of the mercenary firm Blackwater were hired by biotech giant Monsanto spy on animal rights and environmental activists.

Documents uncovered by Scahill are a chilling reflection of the overlap between so-called "domestic terrorism" and "eco-terrorism" with the broader global political climate in which mercenary armies like Blackwater exist. It is also a reminder of of how the recent "eco-terrorism" intelligence bulletin in Pennsylvania is part of systemic problem.
The
article
from
The Nation
opens as follows:
Over the past several years, entities closely linked to the private security firm Blackwater have provided intelligence, training and security services to US and foreign governments as well as several multinational corporations, including Monsanto, Chevron, the Walt Disney Company, Royal Caribbean Cruise Lines and banking giants Deutsche Bank and Barclays, according to documents obtained by The Nation. Blackwater's work for corporations and government agencies was contracted using two companies owned by Blackwater's owner and founder, Erik Prince: Total Intelligence Solutions and the Terrorism Research Center (TRC). Prince is listed as the chairman of both companies in internal company documents, which show how the web of companies functions as a highly coordinated operation. Officials from Total Intelligence, TRC and Blackwater (which now calls itself Xe Services) did not respond to numerous requests for comment for this article.
The person who wrote about it labelled it "corporate terrorism" and it's easy to see why. Microsoft too has been accused of "terrorism" (instilling fear to achieve objectives) in the context of patents by several different parties [
1
,
2
,
3
,
4
,
5
,
6
,
7
] and its well-documented AstroTurfing tactics include
systematically stalking and harassing critics, at time causing them to lose their job
. It's a form of intimidation or gentle means of terrorising and even retaliating against individuals.
⬆