The Quiet Web Failures at Microsoft: Silverlight and Azure
Dr. Roy Schestowitz

2010-09-27 08:53:43 UTC
Modified: 2010-09-27 08:53:43 UTC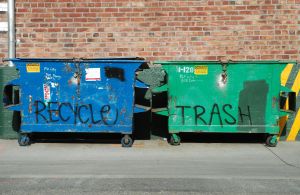 Summary: Microsoft's efforts to control the Web are falling flat on their face; we judge this also based on the past week's news
Silverlight has become either a niche or a dead product by now [1, 2, 3]. Success stories or major new clients have been hard to come by for well over a year; it's almost unheard of. In one whole week, the only headline with "Silverlight" in it was a press release and it was mentioned briefly in another (no headline match). That's the symptom of a product that does not matter anymore. When all that a product can do for publicity is get this kind of puff piece, i.e. a sort of advertisement for BizSpark (not news), then it is practically part of the past. We saw that with Surface for example. There are many other examples though. A few days ago we noticed that the Microsoft press (Redmond) had begun advertising BizTalk, courtesy of Kurt Mackie [1, 2, 3]. This publication long ago quit pretending that the press is independently reporting on Microsoft, so does that count at all?
Another product we have been tracking is hosting (in its different forms) from Microsoft, which has suffered many downtimes recently [
1
,
2
]. That too is somewhat of a niche, at least for the time being. "Azure" for example was mentioned
just once
too (in a whole week's stock of headlines). This one too seems to have become somewhat of a niche product. GNU/Linux-based equivalents are well ahead in that regard and Microsoft can only try to trash-talk or attempt to extract a patent tax from those.
In all the above examples we continue to see attempts by Microsoft to gain power on the Web. All these attempts are failing. In a later post we are going to give some numbers. For the time being, the take-home message is that Microsoft still fails on the Internet. It had high ambitions some years ago.
⬆